Friendship is where we learn how to trust ourselves with another person, where we share all of ourselves, and in the beauty of our friend relationships we learn how to live out our fullest potential.
I hold friendship in the highest regard.  Every day, every hour, I witness great and powerful acts of friendship and love.  It is an honor to place my self in the seat of relationship with the many miraculous people I am privileged to know and love.
Advertisement
"When perfect friendship exists either between two hearts or within a group of hearts in a spiritual relationship, such friendship perfects each individual. The heart purified by friendship provides an open door to unity. Through it you invite other souls to enter the temple of brotherhood – those who love you, and even those who love you not…"
We all have our ways of being in the world moving through what we need to in each of our lifetimes.  Having friends makes everything easier.  Thanks to all those I am lucky enough to call friend.
IN whatever language you want to play back the essence of the soul, the same evocative feeling pours forth from source, one of Flight of the Soul's inspirations, German born
Rudolph Steiner's Calendar of the Soul
in an Italian translation I find amusing and contented and inspired…   parlano dello stesso fatto l'amicizia divina   cio che vogliamo condurre diretto ad una chiara e certa meta  
English Translation
speak of the same fact the divine friendship   what you want to conduct directed to a clear and firm goal  
One of my early teachers, a Monk from the tradition of Self Realization Fellowship….
If we know anybody in our lives who really love us enough to want to help us, to tell us the hard things, they are our greatest friends. Because happy talk only goes so far, because our soul knows – I've got blind spots. I'm in denial. I have addictions. I'm really upside down on many things.   If somebody, in a loving enough way, can slip me that little message to even help me on that road, and let me know they're going to love me before, during and after the process. That is the highest degree of friendship.  – – Craig Marshall from the documentary Secrets of Love
Advertisement
However your life is in its present time.  Get on the Friendship Train with the Fabulous Gladys Night and the Pips and make today a day that you celebrate your brothers in all their ups and downs and ways of being in your life.  Cherish them as we take these important steps as a world together into more and more love as way of being…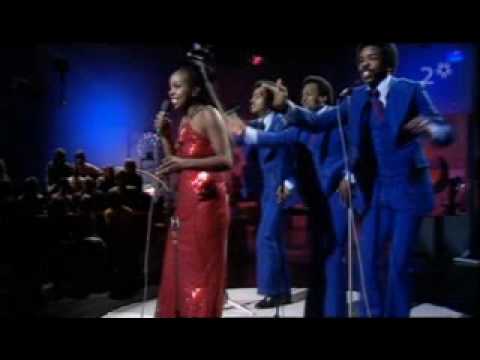 Here are the lyrics… (they are profound and powerful, songs of the soul)
Calling out to everyone across the nation
Said, "The world is in a desperate situation
Stealing, burning, fighting, killing
Nothing but corruption"
Advertisement
It looks like mankind in on the eve of destruction
Oh yes, it is people, let me tell you now
We've got to learn to live with each other
No, no matter what the race, creed or color
I just got to tell you what the world needs now
Is love and understanding get on board the Friendship Train
Everybody shake a hand, shake a hand
People I'm talking about the Friendship Train
Everybody, shake a hand, make a friend now
Listen to us now, we're doing our thing
On the Friendship Train