You and your sweetheart are about to celebrate your five year anniversary. Or maybe your girlfriend has just landed a fabulous promotion. Perhaps your hubby has finally completed his MBA and is about to start his own company. Either way, a celebration is in order and this time, you want to pull out all the stops.
Whether you're commemorating a birthday, an anniversary, a baby on the way or a graduation, it's important to think outside the box. Sure, it may be expensive, but you'll be creating a memory that will last a lifetime (or at the very least, long enough to get your partner into bed).
Back to Beginnings
Think back – when was the first time that you saw her/him? Was it at a club, a party, the mall, or even just on the street? What was your very first date?
Recreate it! The first date is something very special, especially if you've been together a while, so remaking it is something they'll adore. It can be a bit complicated, though.
Try to get everything just right, down to the table you sat at – call in advance for reservations, and make sure you can reserve that table specifically.
They'll love it, and it will make them feel not only special, but really cared about (don't tell them at first, wait for them to realize you are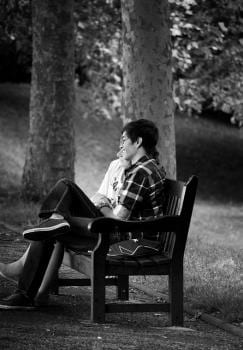 recreating the first date and then drop it into conversation if they are being slow!).
Leaving Messages
Take your partner out to a romantic dinner for two – try to make it the best restaurant you can find, with a secluded table and a nice bottle of wine. This is really important, because if they don't enjoy it, the rest of the night will indeed be ruined.
After dinner, take them for a walk around a park, or on a back trail, and let them 'find' messages along the way, left by you earlier in the day. These can be short notes telling them how much the last year/two years/five years have meant to you, and how they've changed your life, or it can talk about the wonderful past you've had, and the future you will have together.
You could also take a photo of you two when you first started dating, glue it to a piece of cardboard, and cut it into puzzle pieces. Leave a piece, along with your note, at each stop – let them keep the picture puzzle when the night is over.
Interactive Walking Tour
Strolling around town while you get to know each other can make for a nice date, but throw in fun riddles and photo challenges during a cell phone walking tour and you might just have an awesome date!
The idea is simple: buy the tour from StrayBoots.com, text a code when you get to the starting location, and spend the next 2-3 hours following clues to a bunch of historic spots where you learn fun facts about the city. And I don't have to tell you how sexy history can be!
As of this writing they have tours set up in Boston, Chicago, Las Vegas, Los Angeles, Nashville, New Orleans, New York, Philadelphia, Portland, San Francisco, Seattle, Washington D.C and much more.
Spectacular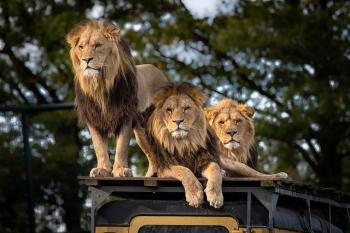 Tell her/him a few weeks in advance that they need to take Friday off of work, on the week before your anniversary (If your anniversary falls on a weekend, it's perfect), but don't tell them why – just claim it's a surprise, and not to make any plans for the weekend, either.
Book a flight to somewhere new that your partner has always wanted to go to. This can be somewhere like Florida, or somewhere much more extravagant, like Kenya family safari. Just in 6 days of Masai mara safari holiday, you and your partner will be introduced to the 96 different mammals, reptiles, amphibians, the big 5, and the over 450 birds that reside in the Mara. This will be the best holiday you will ever have.
If foreign travel is more your thing, up at the ante for your next adventure by booking an overnight stay in a castle. Yep, you heard that right: an actual castle. A quick Google search will get you started and your special someone will feel like a princess in no time.
Make sure to plan at least a month and a half in advanced, though, and try to get your tickets online, where you'll save a bundle. Plan out your long weekend together – from the time you get off the plane, to the time you step on it again. Of course, leave some room for 'in case' time, but make sure you have a list of activities you can do together.
Not only will they love being somewhere new, but the thought alone is enough to make them feel great for the whole time.
Even the Ants Have Jackets!
Don't underestimate the power of a well-planned picnic. We're not talking sandwiches and paper plates, but rather caviar and champagne. You'll want to scope out the site beforehand: take the time to drive around and find somewhere with great views and enough privacy to ensure that you'll be able to set up some cushions and a pretty blanket for a touch of elegance. If you're pressed for time, ask a high-end deli to pack a picnic basket for you and if you really want to impress your date, hire a local musician to serenade her with her favorite tunes.
Overall…
Anniversaries can be a lot of fun, and finding good anniversary date ideas doesn't have to be a chore. If you can't think of one that they'll love, sit down and talk to them about it – they might have something great in mind to do.