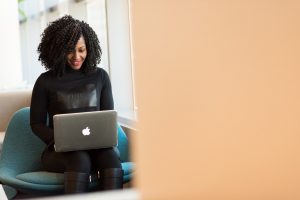 For most online dating sites, there are two predominant factors in how a potential dater perceives you. The pictures you post and what you write. If you are a complete novice or just scared of online dating, I posted an article basic red flags and navigation tactics that you might want to check out. For everyone else, some quick tips on standing out from your competition…
Pictures
Post 3-5 pictures. One headshot for your main picture. The rest of the pictures should represent everything from your interests and social personality to a full length shot.
Be honest! What you see in the mirror is what you need to post. DO NOT post the high school pictures or that one really great picture of you when you were 20 pounds lighter or had a full head of hair. Do yourself a favor and be what the other person expects you to be when you finally do meet.
Ask a friend or two to sort through the pictures you are considering and pick out their favorites. Sometimes it helps to get input from a variety of sources (including friends of the opposite sex!)
Use your pictures to show so you don't have to tell in your profile. An Example? If you love traveling, adventure, competitive bowling, wake boarding? Use one of your pictures to show that and you've just decreased the amount of words someone has to read in your "About Me" section.
Things to avoid: grainy or scanned photos (daters read this as not current or you are hiding something), pictures of just your pet (yes, I am a pet lover, but I want to kiss you — not your pet), scenery without you in it (irrelevant even if you are trying to project the air of a world traveler), you and all the "hot Vegas showgirls" or you with the cabana boy from your Caribbean vacation (usually a turn off to someone looking for a relationship), the picture with your ex cropped out and lastly — the bare chested camera in the bathroom mirror picture (kill me now — blech)!
A good article from Loveawake on how to get a good picture.
As for what you write, I can't say this one loudly enough — S.P.E.L.L.C.H.E.C.K! If you have to cut and paste it from a Word doc to get the spellcheck — then that's what you need to do. Keep it simple and straightforward on the actual content.
Avoid poems and haikus — some people love em, others hate them. Why risk polarizing your audience. If you come up with something really clever — just send it later when you have exchanged a few emails and you think they might enjoy it.
DO NOT WRITE IN ALL CAPS. EVER. (just press the "caps lock" key on your keyboard) Along these same lines, using punctuation and emoticons excessively (… , … , !!!!!!!, ???????, etc) or just bullet listing what you want/don't want. All of these come across as cold, excessive, unbalanced or just plain old off-putting.
Don't poach from other people's profiles. Just be you. It's too easy to Google a particularly witty turn of phrase and get caught like the plagerizer you are.
Aim for 3-5 paragraphs of about 3-4 sentences a piece. Cover what you want and what you have to offer. Stay positive and leave the baggage in your closet. For the purposes of online dating, you have no crazy ex, you love your work, you are not scarred by a long line of gold digging ho's, you don't think kids and pets should be shipped to their own island and left there. This is the space where you talk about what is good and right in your life and what you hope to find in someone else. Take the old resume adage to heart, "Don't write for the job [partner] you have/had, write for the one you WANT."
If you want to write a headline that makes you stand out from the crowd, here are a few
dating profile headlines for females
along with a few quick tips to help you write your own. Learn how to weed through profiles and find the good ones or laugh at some online dating no no's.