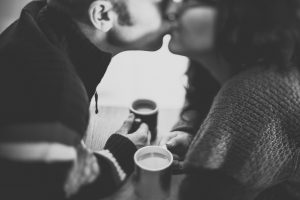 In case all of your single friends have become members of the online dating sites, then you have to understand that online dating is a really a chance to find a good person you will feel really comfortable with. Some years ago online dating did not have such popularity as it has nowadays. What is more, a lot of people believed that it is only for lame and lazy people. What is more, some of the people thought that members of the online dating sites are really lazy people who do not have any desire to explore offline dating scene. Nowadays it is not surprising to hear people talking about their online dates. However, if you still hesitate and are not sure whether to join online dating site then you have to understand that you will never know until you give it a try.
Thanks to online dating you have a great chance to find out more about other person before you decide to have a personal meeting. Online dating has always been a fun way to meet other people who have the same interest. You have to realize that online dating provides all of the members with the benefits that can not be obtained offline.
All sorts of people from all the corners of the world are getting into online dating. The market is full of propositions for dating younger women dating older men, for women seeking rich men  – all possible variations here. When searching for a partner, most people want someone with similar interests. When you fill out your online dating profile, you might include your love of running, of 16th century British history, of Dalmatians. You probably wouldn't list "getting high" or "boozing." But if there's someone for everyone, there's someone for the stoner singles. Why not choose an online dating site to suit your vices?
If you're a wine connoisseur, there are many sites for those looking to share a glass of vino (and maybe more!). Wine Lovers Passions is just one of the sites where you can find someone who likes to get corked.
Some of us, though, aren't so classy. If you just love a cocktail or six(teen), and want your date to know up front, check out dating site for drinkers. There will be no, "Oh, I'm not drinking," when the waiter offers the wine list on the first date. Finding someone who shares this interest will make for a a fun time. (If only you could remember it the next day!)
If cigs are your sin, there's an online dating site for that as well. Smoker Singles Link screams from the homepage, "Tired of browsing online dating sites only to find out that your perfect match is a non-smoker?" All you non-smokers, with your fresh breath, clean teeth, and judgments … STAY OUT!! Dating for Smokers and Smoking Passions are two other sites devoted to helping you find someone smoking hot.
If you love to smoke, but prefer to "go green," then check out Stonersingles. "Why Toke Alone?" asks a sexy girl, covered in little green buds. For more personal ads, as well as relationship advice, try Singles420. You'll find that perfect someone whose eyes light up when you do.
If you don't drink – at the recommendation of your family, friends, and local law enforcement – it can be uncomfortable to tell a new love interest that. "Want to meet for a drink?" "Um, can't sorry, I have these steps I have to follow…" Most recovery programs suggest waiting a year before entering a new relationship, but when you're ready to look for love again, there's Sober and Single, 12StepMatch to help you find someone who understands why you won't be having wine with dinner.
If you're going to look for love on the internet, you might as well be specific. Don't waste time with people who may not share your more obscure interests. Instead of feeling awkward when a site asks you how much you smoke or drink, hit up a the site where you can be open about your habits – and find someone who knows that going in, and likes you regardless.