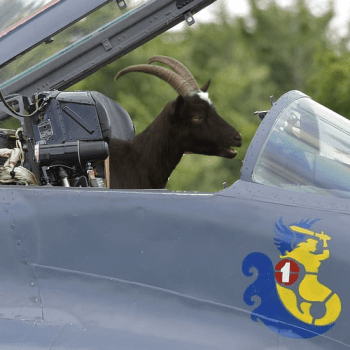 (Wondering what the next few months hold in store for you? Write me with your date, time, and place of birth — and send you a free sneak preview!)
You may notice that this blog entry looks a little different than Part One did (CLICK HERE if you didn't see it). That's because the second half of Mars passing through Capricorn this year has some very special features going for it.
Many of you will have faced some major difficulties in your life because of the Saturn-Pluto conjunction in Capricorn. Others have experienced some distinct benefits from it. And more often than you might think, it's a mixed bag. In my case, Saturn conjunct Pluto in relationship to my birth chart has made for two painful conjunctions and one difficult opposition. It has also made for three really nice trines and one very helpful sextile.
Imagine that you run into an old friend that you haven't seen in a couple of years and the conversation goes like this:
YOU: Hey, nice to see you again! How was the last couple of years been for you?
FRIEND: Well, I found my soulmate and started my dream job!
YOU: Awesome!
FRIEND: Yeah, it all started during physiotherapy while I was recovering from that shark biting my leg off…
(This illustrates the value of getting a reading from someone who can be objective about your transits. It's too easy to dwell on the shark bite and completely overlook all the good news.)
Mars will be spending an unusually long time in Aries this year. As a result, the same degrees being affected by Mars in Capricorn will get several hits before the end of the year. If you are one of those people who has been particularly boosted or afflicted by the Saturn Pluto conjunction? You should pay attention to what happens during these dates during Mars in Capricorn, then wait to observe how things go when Mars in Aries is aspecting that same degree.
The exact date for each aspect is listed, but will be in effect for about a week before or after.
Mar 14, 2020 Mars sextile Neptune (18 degrees Capricorn)
This is a generally good and comfortable time, lending a certain misty-eyed gentleness to your life. It favors spiritual and humanitarian efforts, creativity, and seeking out higher goals for yourself.
Mar 20, 2020 Mars conjunct Jupiter (22 degrees Capricorn)
Who doesn't love a good, loud, boisterous time? Mars conjunct Jupiter can generate a lot of bounce and bustle in your life. It's great for shaking up your routines… and not so great for your blood pressure or anger management issues.
(Mars will square this degree again from Aries on August 10, October 10, and December 18, 2020 )
Mar 23, 2020 Mars conjunct Pluto (24 degrees Capricorn)
Definitely dynamic and possibly explosive, this aspect can be a little risky even if it makes positive aspects to your birth chart. Beware forcing someone's hand in any given situation, and even if you don't blow up, someone around you might.
(Mars will square this degree again from Aries on August 16, October 2, and December 24, 2020)
March 30 Mars enters Aquarius
…and makes the conjunction to Saturn. More on that later…
Want to know how to work with the current and future energy to get maximum benefit? Feel free to write me about it!
CLICK HERE to find out how you can get a personalized, informative, life-changing consultation that will help you take charge of your life in the next year!
CLICK HERE to join the OH MY STARS Facebook Fan Page, and get exclusive content, an additional discount on a reading, and more material on blog entries!