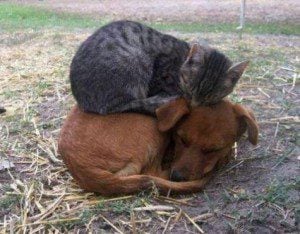 As soon as we emerge into the cold, overlit world outside of the womb, we are confronted by Others. Although we grow in sophistication and experience, many questions remain from that first moment of life on the outside. Questions like "who are these people?", "what are they doing to me?" and "did no one notice these screaming sounds they're making me produce?"
(No matter what transits are happening, how they play out in your life depends on your individual birth chart. Write me with your date, time, and place of birth — and I'll send you a copy and a free sneak preview!)
Astrologers regularly deal with client's relationship issues. We have a set of tools at our disposal that can help us decode what it is we need from a relationship, what others want from us, and how we can get those things from them (or why we aren't getting those things). Astrology can't do everything to untangle our human interactions, but it goes much further than the average person suspects.
Human behavior and how we love each other or don't is incredibly complex… I'm teaching a course on it soon, and even a month doesn't cover it all. But simplified relationship advice can certainly be useful, and "Sun Sign compatibility" remains a popular way to look at our relationships. Looking at just the Sun Sign alone has limits — we are all complicated humans, and so are our birth charts. The placement of the other planets and the connections they form all have a vital role in forming the personality. The placement of the Moon at birth affects how we feel about life on a gut level — it's your main emotional sensor. Mercury in your birth chart rules how we communicate. Your Venus and Mars tell us how you give and receive affection, what drives you crazy (and how you do it to others), and the sex drive. Jupiter in your chart is your happiness and basic philosophy of life… and Saturn is where things get serious and where you draw the line. The outer planets (Uranus, Neptune and Pluto) all have an influence too, giving us a spark of genius, a connection to the Divine, and bring us depth and a profound capacity for change. Although humans can be incredibly complex, the Sun Signs is still a good place to start.
Humans also develop and change over time. We are amazed at how happy and in love a couple can appear — and sometimes that same couple will end up at each other's throats. And all of us, the couple included, end up wondering how it happened. Astrology has tools for understanding those processes too… and with luck, those tools can provide solutions for painful situations.
In the following days and weeks (in between covering other topics) I'll be dropping in on the Twelve Signs and looking at how they love, how they form bonds, and what drives them nuts. Read up on how others see you, and sneak a peek at the workings of those close to you, and you'll be ahead of the game.
As for "the perfect relationship"? That is not the domain of Astrology. That matter is exclusively reserved for Artificial Intelligence experts, who I understand are working frantically away on producing the Stepford Wife/Husband of your dreams. Until that day arrives, let us all cling hopefully to each other in all our flawed humanity, and hope for the best.
READ MORE:
By Sign:
Aries, Taurus, Gemini, Cancer, Leo, Virgo, Libra, Scorpio, Sagittarius, Capricorn, Aquarius, Pisces
Celebrity Compatibility:
Miley Cyrus and Sinead O'Connor
An Eclipse Falls On Bruce And Kris Jenner
How It Works:
Aspects, Explained Via The Star Wars Movies
Ask An Astrologer: Are We Compatible? Ask An Astrologer: Incompatible Signs?
Mercury (Please Don't Mention Spiders)
Bad Boys And The Twelfth House, Part One and Part Two
Astrology, Compatibility, And Mary Kay Letourneau: Part One and Part Two
Use Astrology To Improve Your Flirting Success!
Want to know how to work with the current and future energy to get maximum benefit? Feel free to write me about it!
CLICK HERE to find out how you can get a personalized, informative, life-changing consultation that will help you take charge of your life in the next year!
CLICK HERE to join the OH MY STARS Facebook Fan Page, and get exclusive content, an additional discount on a reading, and more material on blog entries!