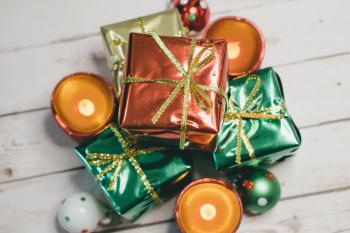 The best romantic gifts for your girlfriend can make her see you in a whole new light. The trick is to do something she isn't expecting. The romantic gifts she will remember most are those that show you made an effort to please her and show her how you feel. Here are a few ideas to get you started on the right track.
Sparkle of love
Nowadays, our fashion is a personal statement. It reflects our life's choices, and our personalities. It shows our creative side. Interestingly, we have unlimited possibilities to make ourselves unique and show the world who we are through our fashion.
Like most people think, being fashionable need not necessarily be expensive and can be very subtle. Perhaps, some people want to show off their outgoing nature with flamboyant fashion. On the other hand, some may choose to show off their creative side subtly. Nonetheless, it is a matter of personal choice.
Jewelry is always welcome and you can find it in a variety of price ranges. Make sure you know what your dearest values – diamonds are a girl's best friend, but many other gems can add a sparkle to the occasion. Make it a year of glitter and joy by giving her a fabulous set, one item at a time. You could get her a ring for Valentine's Day, the matching necklace and earrings for her birthday and the bracelet for Christmas. It will be a year she will always remember with fondness – and she will wear the jewelry with pride.
Floral Flirtations
Flowers are great for small occasions or milestones. While sometimes a little bunch of freshly picked daisies will please her to no end, some occasions call for a more elaborate arrangement. Did she just close a great deal with a difficult client? Send a beautiful flower arrangement to her office – she will not only love you for the thoughtfulness, but will also enjoy showing off the bouquet to her colleagues and friends. If you really enjoyed that first date and would like to see her many more times, take her some flowers for the second date and watch her melt.
Bag her Attention
Handbags, purses, pocketbooks, shoulder bags, totes, clutches … yes, women have a lot of things to carry around and one bulging wallet is just not our thing! Bags make for a great gift because different outfits warrant different handbags, so your gift will always be useful.
Leather is the best option. Go for the more common and sober colors like brown, beige, or black that will go with anything. Do a little personal survey – observe the sizes and shapes of bags she carries around or note where her eye goes when you pass a handbag store at the mall.
Pamper and Spoil
Treat your girl to some relaxing personal time. Beauty treatments, spa appointments and gift baskets and books are all good options. Pander to her hobbies and passions – if she is an avid gardener, she will love a tool set with her initials monogrammed on it, or send her a gift basket of gourmet sauces and spices with a packet for recipes to feed her enthusiasm for cooking (and you will get to sample the results, of course). If she likes to read, you will never have to think too long about what to give her. Select a book on a subject dear to her heart, or just go for an anthology of romantic poems or indulge in a set of bookends.
Gifts of Time
Spare your family the holiday stress – plan a trip to an exciting and new place where you can all indulge in your own fantasies. Go on a sightseeing tour, a serene cruise, or a nature hike. Swim or snorkel in tropical waters, ski or snowboard over pristine snow-covered mountains, sip wine, or savor exotic cuisines – time spent with family and friends is the best of all holiday gifts.
Stock up on other things: chocolates, personalized soaps, or wines. These will always come in handy, especially if you are the kind of person who forgets such major occasions like the anniversary of the first time you shopped for grocery together.
Boxes and Containers
Presentation makes all the difference. If your gift is not the extreme kind (read that as pearls, diamonds and gold), find a cute box, get it monogrammed or better still, have a special message engraved on your gift. If your lady love has a varied collection of jewels, maybe the best gift for her would be a leather jewelry box or even a travel roll for her baubles.
Iridescent stones and shining metals will always catch the eye. Gift them to your love and watch the relationship grow with a steady warming glow.