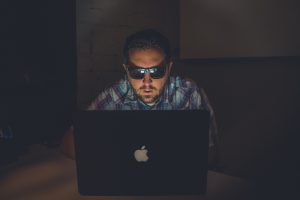 Now that I'm single again, the question of "what to do next" has arisen several times. Each time I return with an answer of, "I don't know." What does one person do when they are single? Where do you begin? Should I begin dating again? I don't have the answer to these questions, as I'm going thru the motions myself, but I've received some helpful advice from friends that are quite helpful. 
Don't Look For Another Relationship
Most likely, after leaving a relationship, you're not ready to jump into another one. Some of my friends have advised against dating altogether, but I'm not so sure about that. After a breakup, your best getting it out of your system. A casual, more non-comitted route may be your best avenue.
Make Up For Lost Time
While in a relationship, there's friends you may not have seen as often or things you wish you could have done, but weren't able to. Now is a perfect time to run out and do them! Return to a hobby you may have put down, or a trip you wanted to take. Catch up with acquaintances, friends, and stay out till 4 in the morning drinking with them. It's your time to do whatever you want, without thinking of hurting someone else. So do it!
Revisit Your Dating Profile
What has worked in the past, may not work in the future. Just because your dating profile caught your ex, it may need some tweaking to catch the next person you're seeking after. Take a moment and tweak it, improve on your dating profile, now with your past experiences.
Flirt
It's time to practice the art of flirting all over again. Talk to women! But don't just talk to women, flirt with them. Have fun meeting women, and being flirtatious. You're most likely out of practice and need a refresher course.
Re-asses Yourself
Relationships change people.  There are some things you need to do, to ensure you become a better person. There's also a few things, you will realize, that you want in the person consider dating next. Post breakup provides an excellent opportunity to evaluate where you are, what you are seeking, and most importantly, what you want.