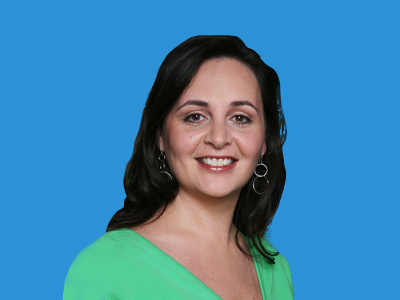 Christine Agro has degrees in Naturopathy and Western Herbs from The School of Natural Medicine and is an internationally recognized Clairvoyant and Spiritual Teacher. Her work focuses on supporting women, families and children in all phases and stages of their lives. She is the author of 50 Ways to Live Life Consciously and the creator of The Conscious Living Wisdom Cards (Standard and Special Moms' Edtions).
Using her unique approach, Christine provides clients with a truly holistic overview of their health, wellness, well-being and their life journey. Praised by grateful women, parents, and celebrity clients across the globe for her intuitive and extraordinary gifts as a healer, she has been hailed as "magical", "transformational" and "inspiring."
Christine has been featured in The New York Times and hailed a gift to moms by RealSavvyMoms.com. She has been interviewed on radio shows around the world, quoted in health and consumer magazines and e-zines nationwide and she is the founder of The Conscious Mom's Guide website.
• Christine enjoys supporting women in all stages and phases of life.
• Christine sees the power of today's children and seeks to support them in retaining their inner light.
• She believes in living life passionately and purposefully.
• She believes in the body's natural ability to heal and supporting that ability.
• She believes children are conscious beings who have an unlimited capacity to understand and learn.
• She believes children should be treated with respect and given the support and guidance to help them understand the world they have chosen to live in.
• She believes all relationships offer us insight into what we want to learn and heal this lifetime.
• She believes we all have the power to live a passionate and purposeful life.
Using her clairvoyance combined with her background in naturopathic healing, herbs, homeopathy, aromatherapy, nutrition and more Christine offers conscious insight and healing support into areas such as relationships, parenting, pregnancy and spiritual growth.
Find out more about Christine Agro, her work and how to schedule a reading at www.christineagro.com and check out The Conscious Mom's Guide at www.theConsciousMomsGuide.net to join a growing group of conscious parents.