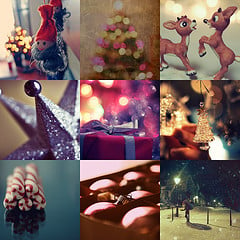 I took a class on mysticism the other night at The NY Open Center. The instructor was Jon Mundy, Ph.D., who publishes Miracles magazine. He had copies available — it's wonderful — and one tiny article caught my eye. I reproduce it here for your Yuletide pondering:
Did You Know?
from Miracles, Nov./Dec. 2009
"An Old World custom decrees that all possible preparation for Christmas be completed by St. Thomas Day, December 21. This allowed the final days of Advent to be given to preparing the heart, mind, and spirit, even by those responsible for the Christmas festivities.
"In the New World, the end of Advent is different. It is often frantic, for we are busy people. We often celebrate the birth of Christ in a flurry of doing and absence of reflecting. We greet Christmas Day with a sigh of relief that everything got done in time. Yet, if December 25th as a deadline is met successfully, so could December 21st or any other date. At the very least, we could set aside the last day before Christmas to remember why we celebrate, so that we might have something to give Him, along with the countless gifts we give others.
"It was in the quiet of night that the Word of God appeared. It is only quiet minds that can be open to this wonder; only quiet hands that can serve Him well; only quiet hearts that can offer Him the love that is His due."
Photo credit: miss.bailey
Come Into Your Own in 2010! Victoria Moran's life-changing teleclass will take you through the entire year and bring you out on the other side as a new you with your health improved, your goals reached, and your dreams taking shape. Through 4 phone classes in January and one monthly thereafter, many with fabulous guest experts, you'll have both guidance and accountability to make this the year those resolutions really amount to something. And that cost for a year of instruction and inspiration is less than for a lot of onetime seminars! Intrigued? Drop an email to Monica McCarthy, Victoria's assistant, at charmedassistant@aol.com.