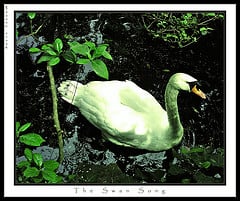 Hi, friends — I mentioned a couple of weeks ago that I would be giving up this blog at the end of my contract period. It's not an easy parting, since I look forward to our chats, but I haven't been able to figure out how to blog every day, have something worth reading every day, and still keep enough of the good stuff building up and churning inside my head for my next book and future books. Some people can do it, and I applaud them!
Tomorrow, Tuesday, December 15, for the final post, I'll go back over the past year and pull out my ten favorites. This will be fitting: a Tuesday's Top 10 to go out on. Also, anyone who is reading this prior to 8:30 p.m. Eastern time on Monday evening, please be my guest at tonight's "Come Into Your Own in 2009" teleseminar. The topic is "Let's Get Organized," and the guest expert is Elizabeth Quincy of
A Matter of Heart Organizing
. She wrote the lovely guest blog about staying sane over the holidays. Tonight we'll talk about dealing with our stuff, our schedules, and the holiday season. I'll also let everybody know what's on tap for "Come Into Your Own in 2010." To be part of tonight's class, call in at 605-475-4800, PIN 120653#. We start at 8:30 Eastern, but if you're on by 8:45, you'll be there in time for the "entree," Elizabeth's organizing wisdom and her answering your questions.
If you don't hear about this in time, or if you're not free this evening, you can listen via the archives: 605-475-4849, same PIN 120653#.
I don't want to lose touch with you, and there are lots of ways we can stay connected:
You can subscribe to my free newsletter, The Charmed Monday Minute — the first part of the newsletter is a blog-like comminique, and the rest of it has q & a, recipes, announcements, all kinds of fun stuff
You can follow me on Twitter (my Twitter name is charmedlifelady)
You can be a fan on Facebook (there I'm VictoriaMoranAuthor)
You can be in touch. If I can every be of service; just email me c/o charmedassistant@aol.com