On April 19th, the Gospel Music Association gathers in Atlanta for its annual Dove Awards show. Over the past year, Whole Notes has interviewed several of this year's nominees (click HERE for the full list). As a preview, we're looking back at some of those Whole Notes interviews with inspiring quotes from the artists and links back to the full-length conversations: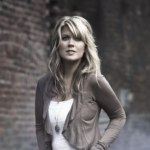 Natalie Grant (Song of the Year, Female Vocalist of the Year, Pop/Contemporary Recorded Song of the Year, Special Event Album of the Year, Worship Song of the Year) is going for her fifth Female Vocalist of the Year award. Her song "Alive" from the multi-artist album The Story was one of 2011's runaway smash hits. But Grant wants to make sure her fans (especially girls and young women) look past the image that comes from a platform and hears what she's trying to say through her music.
"I see this message that the culture is sending to girls," Grant says. "I know the message that it sent to me and a lot of the struggles that I had growing up were because of that. I know what so many girls struggle with. I don't want to be the one that stands on stage and every girl out there says, 'Oh gosh, I couldn't look like that' or 'I want to look like that.' I would want them to say, 'There's a woman who's had a strong impact on my life because of her faith and the way that she lives her life and how honest and transparent she is.' Hopefully I'm accomplishing that."
A conversation with Natalie Grant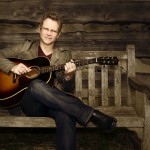 Steven Curtis Chapman (Male Vocalist of the Year) is at it again. Already the record-holder for most career Dove Awards (52), Chapman had another big year with re:creation, an album that featured several new recordings of some of his biggest hits. Still healing from the public grief of losing his adopted daughter Maria, Chapman says the new versions of the older songs was inspired by new meaning those lyrics have acquired through the process.
"Because my songs are all about my journey of faith, I found myself singing so many of these songs from a deeper place and in many ways a whole new place," he says. "I'm singing lyrics I wrote 15, 20 years ago, you know singing 'More To This Life,' and all of the sudden feeling, 'Whoa! This means so much more to me now.' I'm so much more desperate for this to be true now, even than when I wrote it before."
A conversation with Steven Curtis Chapman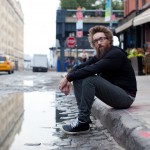 David Crowder Band (Group of the Year) will likely be a sentimental favorite to win their sole nomination. After all, the band is calling it quits this spring despite being one of the most popular figures within the modern worship scene. David Crowder admits that he's never been comfortable with his role as a nationally recognized worship leader and has tried to use social media to lessen the gap between him and the band's rabid fans.
"We've tried to use it to say, 'Hey, we're in the same boat. Our minds work the same way yours works. We think about the same stuff you think about. We have the same issues that you have,'" he says. "I feel like we've done that very successfully and it something I walk away feeling good about in terms of how we've used the platform."
A conversation with David Crowder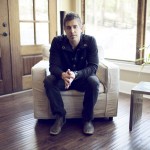 Jeremy Camp (Special Event Album of the Year) didn't have a new album out in 2011 but he did contribute to The Story, however, with his song "Move In Me," which is sung from the perspective of the Apostle Paul. Camp also released a book called I Still Believe and continued to tour like a mad man. In his new book, he talks candidly about losing his first wife to cancer and how he and his second wife Adie lost a child to miscarriage. Through all of that, Camp says his strength ultimately came from a supernatural source.
"(The song 'I Still Believe') was such a big part of the healing process for me," Camp says. "Even singing it live now, it kind of takes me back to that place more and more in a good way. So I'll share my testimony through that song. It's special and I usually do it acoustic now, so it's very intimate and personal. In the end we kick it in, but it's always a special moment."
A conversation with Jeremy Camp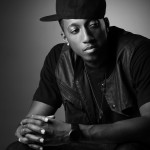 Lecrae (Artist of the Year, Rap Hip/Hop Recorded Song of the Year, Rap/Hip Hop Album of the Year, Special Event Album of the Year) is breaking some serious ground at this year's Dove Awards. The Dallas native is the first hip hop artist in GMA history to be nominated for Artist of the Year. But for Lecrae, the honor is something he prefers to share with others.
"When people celebrate the gifting, it's ultimately a celebration of the Giver," Lecrae says. "It's just acknowledging what God is doing in and through us. That's exciting for me. And my whole team is excited about it. They know that they had a role to play in any kind of success that I've garnered. We're all excited at Reach because it's a win for us all."
Be looking for the full interview with Lecrae in an upcoming edition of Whole Notes.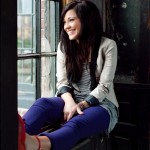 Kari Jobe (Female Vocalist of the Year) is best known as one of the leading female worship leaders in the country, but a recent touring spot with Winter Jam and the release of a new solo album Where I Find You has legitimized her as an influential artist, vocalist and songwriter. That doesn't change anything for Jobe whose focus remains the same as it's been throughout her career.
"Everything that I'm doing is not to make a name for myself or to sell music," Jobe says. "I'm doing what I feel called to do within the Kingdom of God in this hour."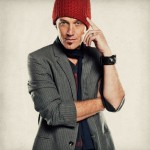 Tobymac (Song of the Year, Pop/Contemporary Song of the Year, Recorded Music Packaging) didn't release a new non-holiday studio album last year, but he did contribute as a songwriter for New Artist of the Year nominee Jamie Grace and released a critically acclaimed Christmas album to the delight of his enthusiastic fans. And whether he's writing a song for himself or one of his protégés, Tobymac wants them all to "matter to people."
"I want an opportunity to touch as many people as it can," he says. "Sometimes that's more of a shotgun than a rifle. It's this body of work that might grab you if you're struggling or it might grab you if you absolutely want to sit in the throne room. I want to reach all of those people. I can't do it, but I believe God can do it."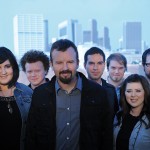 Casting Crowns (Song of the Year, Group of the Year, Worship Song of the Year, Special Event Album of the Year) had another typically busy year. The band's new album Come To The Well (accompanied by lead singer Mark Hall's book The Well) spawned the hit song "Courageous," which was the lead track for the movie by the same name. Hall always considers it an honor to participate in the Dove Awards due to the music's influence in his life.
"I was discipled by Christian music," he says. "I didn't really have a mentor in my life as a young believer. I had a pretty good church, but that was about it. So it was me and Jesus and Christian radio. Steven Curtis Chapman and dcTalk and Audio Adrenaline and those guys poured into me."
A conversation with Casting Crowns lead singer Mark Hall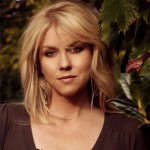 Nicole Nordeman (Pop/Contemporary Song of the Year, Special Event Album of the Year) hasn't been recording or touring for the past few years. Instead, the award-winning singer/songwriter has been focusing on family life. But when the chance to write the lyrics for a groundbreaking project called The Story came her way, it was an opportunity she couldn't pass up.
"When I got a small understanding of what the project was about, it just felt totally right," Nordeman says. "It felt like it was right up my alley. I loved the idea of writing about these characters in first person instead of just retelling the events of the story again. I loved the idea of digging into the DNA of their characters. It just felt right from the beginning.
A conversation with Nicole Nordeman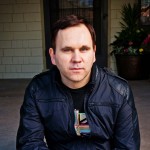 Matt Redman (Worship Album of the Year) may not be a household name, but in the church, only a handful can match his influence as a songwriter. Last year, the London-based worship leader released the new album 10,000 Reasons and hopes its message will continue to resonate within the Body of Christ.
"To say there are 10,000 reasons why we devote ourselves to Jesus is a hugely poetic understatement," Redman says. "I love that…I truly believe that when it comes to Jesus, there are an unending number of reasons to get our hearts stuck into. I really hope this album is a little reflection of that belief."
A conversation with Matt Redman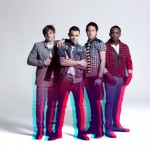 Royal Tailor (New Artist of the Year) hit the scene last year with a fresh urban-inspired pop sound that instantly captured the attention of audiences across the country. But despite the quick rise in popularity (that also garnered a Grammy nomination), lead singer Tauren Wells says the band is all about being faith to its calling.
"Everything that we do is geared towards showing people who Jesus is and who they are in Him and inspiring them to connect the dots between the two so that they can be an effective world changer for the cause of Christ in their own unique way. They can use expressive art or science or whatever they want to communicate Christ to the culture.
A conversation with Royal Tailor lead singer Tauren Wells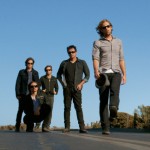 Switchfoot (Rock/Contemporary Recorded Song of the Year, Rock Album of the Year) has fully embraced its new existence as an independent band. Of course, they do have distribution through Atlantic Records, but they are enjoying a new found freedom that is resulting in some of the band's most creative music to date.
"(Working on Vice Verses) reminded me a lot of my roots and where I first started," keyboardist Jerome Fontamillas says. "We have this blank canvas and we can do whatever we want with it. It's really exciting. It does remind me of back in the day when I first started out (in the music business).
A conversation with Switchfoot keyboardist Jerome Fontamillas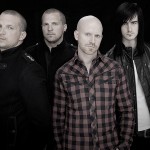 Red (Rock/Contemporary Recorded Song of the Year, Rock Album of the Year, Short Form Music Video of the Year) has spent the last eight years taking the slow road towards sustainability and moderate success. With 14 #1 Christian rock radio singles and a few tastes of general market airplay, the band has strived to write thoughtful lyrics in an effort to connect with its fans.
"People want to engage with music," guitarist Anthony Armstrong says. "There are songs out there that just don't say a whole lot. There are songs out there that say, 'I hate my boss' or 'I hate my life.' It's the same typical way of saying things. We want to get people to think a little bit harder about life."
A conversation with Red guitarist Anthony Armstrong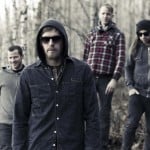 Blindside (Rock Album of the Year) took four years off between full-length albums. That was four years too many for fans of the post-hardcore band from Sweden. Industry insiders agreed by nominating With Shivering Hearts We Wait for Rock Album of the Year. Blindside guitarist Simon Grenehed says the time off allowed the band to experiment with its definitive sound.
"We're totally a band that follows our hearts and tries not to have any boundaries," he says. "That happens more the longer we've played together. That shows on this record too with all the strings and electronic parts. When you first start playing, you get inspired by all the bands around you. I think, for us, after a while when you learn how to play, you start figuring stuff out on your own…As we follow our hearts, whatever comes out, comes out."
A conversation with Blindside guitarist Simon Grenehed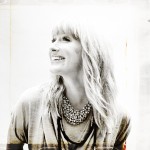 Leigh Nash (Special Event Album of the Year) is enjoying motherhood and time away from the crazy life of a national recording artist. But last year, the Sixpence None The Richer lead singer took time to contribute to The Story (along with duet partner Matthew West) and record her first hymns project. Still, it's her son Henry that always comes first.
"He is the greatest thing ever," Nash says. "I can't imagine what I was ever doing when I didn't have him. It's been life changing…I'm really happy and peaceful. It's a good time in my life right now."
A conversation with Leigh Nash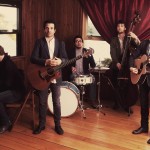 Burlap To Cashmere (Recorded Music Packaging) made its triumphant return last year with a self-titled album that was released despite seven years of hardship and soul-searching. Now, ready to tackle the road again, lead singer Steven Delopoulos says that his relationship with God helped him get through the tough times and will continue to drive his songwriting.
"Faith is a big part of the way I write," he says. "It's sort of a reflection of Christ within. It's a reflection of experience. But it's not an intellectual decision. It's just something you feel and it's something you express."
A conversation with Burlap To Cashmere lead singer Steven Delopoulos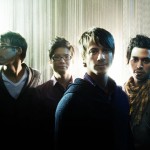 Tenth Avenue North (Short Form Music Video of the Year) seemingly came out of nowhere back in 2008, but just like every band, there's a longer tale behind the "overnight success" story. For these guys, it all started at Palm Beach Atlantic University where lead singer Mike Donehey and drummer Jason Jamison formed a worship band that grew in popularity as it served throughout the local community.
"I think the best advice I can give to someone who wants to break through as a band is to just bloom where you're planted and serve the community that you're in," Donehey says. "If you're not serving the community you're in, then what makes you think you'd be of any service to these other communities?
A conversation with Tenth Avenue North lead singer Mike Donehey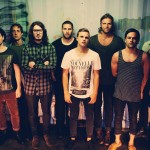 Hillsong United (Worship Album of the Year) has steadily become one of the modern worship movement's most influential worldwide voices. United's latest project Aftermath, released last February and scored rave reviews thanks to songs like "Go," "Take Heart" and "Awakening." Even today, vocalist Joel Houston says the group's international popularity was very unexpected.
I remember when people started to sing our songs somewhere else," Houston says. "I was genuinely shocked. These days, we create the albums knowing that they're gonna go out and we're writing songs not just for our church or for our young people, but we're writing songs for people everywhere. In those beginning stages, everything was a bit of a surprise."