The Gospel Music Association gathered in Atlanta Thursday night for its annual Dove Awards show. Over the past year, Whole Notes has interviewed several of this year's winners (click HERE for the full list). Check out what they had to say plus revisit each of these conversations using the corresponding link: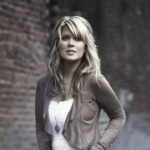 Natalie Grant (Female Vocalist of the Year, Special Event Album of the Year) won her fifth Female Vocalist of the Year award. Her nominated song "Alive" from the multi-artist album The Story was one of 2011's runaway smash hits, but Grant wants to make sure her fans (especially girls and young women) look past the image that comes from a platform and hears what she's trying to say through her music.
"I see this message that the culture is sending to girls," Grant says. "I know the message that it sent to me and a lot of the struggles that I had growing up were because of that. I know what so many girls struggle with. I don't want to be the one that stands on stage and every girl out there says, 'Oh gosh, I couldn't look like that' or 'I want to look like that.' I would want them to say, 'There's a woman who's had a strong impact on my life because of her faith and the way that she lives her life and how honest and transparent she is.' Hopefully I'm accomplishing that."
A conversation with Natalie Grant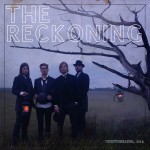 NEEDTOBREATHE (Group of the Year, Rock/Contemporary Recorded Song of the Year, Rock/Contemporary Album of the Year) has steadily grown from struggling college rock band to general market force. The band is walking through huge doors that include last year's touring stint with Taylor Swift and regular television appearances on shows like "The Tonight Show with Jay Leno," "The Late Show with David Letterman" and "Conan." The band won multiple Dove Awards this year but Whole Notes recently posted an archived interview with lead singer Bear Rinehart from six years ago when the band was just getting started:
"There's always a more artistic and a smarter version of you that you're always worried about meeting," Rinehart said. "All of us are intelligent guys. We didn't get into this by being idiots. We are cultured. It is a little different when people do get to know us. Hopefully they see that we have thought these things out. Hopefully we're culturally relevant and we're not just walking around oblivious to what's going on in the world and using a bunch of Christian clichés."
A conversation with NEEDTOBREATHE's Bear Rinehart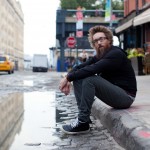 David Crowder Band (Christmas Album of the Year) is calling it quits this spring despite being one of the most popular figures within the modern worship scene. David Crowder admits that he's never been comfortable with his role as a nationally recognized worship leader and has tried to use social media to lessen the gap between him and the band's rabid fans.
"We've tried to use it to say, 'Hey, we're in the same boat. Our minds work the same way yours works. We think about the same stuff you think about. We have the same issues that you have,'" he says. "I feel like we've done that very successfully and it something I walk away feeling good about in terms of how we've used the platform."
A conversation with David Crowder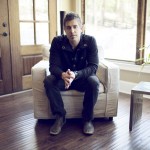 Jeremy Camp (Special Event Album of the Year) didn't have a new album out in 2011 but he did contribute to The Story, however, with his song "Move In Me," which is sung from the perspective of the Apostle Paul. Camp also released a book called I Still Believe and continued to tour like a mad man. In his new book, he talks candidly about losing his first wife to cancer and how he and his second wife Adie lost a child to miscarriage. Through all of that, Camp says his strength ultimately came from a supernatural source.
"(The song 'I Still Believe') was such a big part of the healing process for me," Camp says. "Even singing it live now, it kind of takes me back to that place more and more in a good way. So I'll share my testimony through that song. It's special and I usually do it acoustic now, so it's very intimate and personal. In the end we kick it in, but it's always a special moment."
A conversation with Jeremy Camp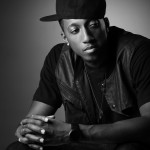 Lecrae (Rap Hip/Hop Recorded Song of the Year, Rap/Hip Hop Album of the Year, Special Event Album of the Year) is breaking some serious ground at this year's Dove Awards. The Dallas native is the first hip hop artist in GMA history to be nominated for Artist of the Year. But for Lecrae, the honor is something he prefers to share with others.
"When people celebrate the gifting, it's ultimately a celebration of the Giver," Lecrae says. "It's just acknowledging what God is doing in and through us. That's exciting for me. And my whole team is excited about it. They know that they had a role to play in any kind of success that I've garnered. We're all excited at Reach because it's a win for us all."
Be looking for the full interview with Lecrae in an upcoming edition of Whole Notes.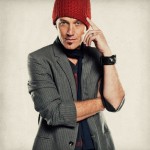 Tobymac (Recorded Music Packaging) didn't release a new non-holiday studio album last year, but he did contribute as a songwriter for New Artist of the Year nominee Jamie Grace and released a critically acclaimed Christmas album to the delight of his enthusiastic fans. And whether he's writing a song for himself or one of his protégés, Tobymac wants them all to "matter to people."
"I want an opportunity to touch as many people as it can," he says. "Sometimes that's more of a shotgun than a rifle. It's this body of work that might grab you if you're struggling or it might grab you if you absolutely want to sit in the throne room. I want to reach all of those people. I can't do it, but I believe God can do it."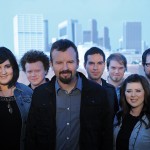 Casting Crowns (Special Event Album of the Year) had another typically busy year. The band's new album Come To The Well (accompanied by lead singer Mark Hall's book The Well) spawned the hit song "Courageous," which was the lead track for the movie by the same name. Hall always considers it an honor to participate in the Dove Awards due to the music's influence in his life.
"I was discipled by Christian music," he says. "I didn't really have a mentor in my life as a young believer. I had a pretty good church, but that was about it. So it was me and Jesus and Christian radio. Steven Curtis Chapman and dcTalk and Audio Adrenaline and those guys poured into me."
A conversation with Casting Crowns lead singer Mark Hall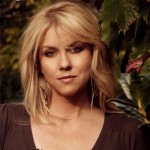 Nicole Nordeman (Special Event Album of the Year) hasn't been recording or touring for the past few years. Instead, the award-winning singer/songwriter has been focusing on family life. But when the chance to write the lyrics for a groundbreaking project called The Story came her way, it was an opportunity she couldn't pass up.
"When I got a small understanding of what the project was about, it just felt totally right," Nordeman says. "It felt like it was right up my alley. I loved the idea of writing about these characters in first person instead of just retelling the events of the story again. I loved the idea of digging into the DNA of their characters. It just felt right from the beginning.
A conversation with Nicole Nordeman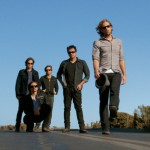 Switchfoot (Rock Recorded Song of the Year, Rock Album of the Year) has fully embraced its new existence as an independent band. Of course, they do have distribution through Atlantic Records, but they are enjoying a new found freedom that is resulting in some of the band's most creative music to date.
"(Working on Vice Verses) reminded me a lot of my roots and where I first started," keyboardist Jerome Fontamillas says. "We have this blank canvas and we can do whatever we want with it. It's really exciting. It does remind me of back in the day when I first started out (in the music business).
A conversation with Switchfoot keyboardist Jerome Fontamillas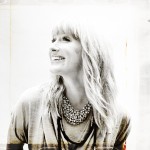 Leigh Nash (Special Event Album of the Year) is enjoying motherhood and time away from the crazy life of a national recording artist. But last year, the Sixpence None The Richer lead singer took time to contribute to The Story (along with duet partner Matthew West) and record her first hymns project. Still, it's her son Henry that always comes first.
"He is the greatest thing ever," Nash says. "I can't imagine what I was ever doing when I didn't have him. It's been life changing…I'm really happy and peaceful. It's a good time in my life right now."
A conversation with Leigh Nash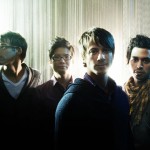 Tenth Avenue North (Short Form Music Video of the Year) seemingly came out of nowhere back in 2008, but just like every band, there's a longer tale behind the "overnight success" story. For these guys, it all started at Palm Beach Atlantic University where lead singer Mike Donehey and drummer Jason Jamison formed a worship band that grew in popularity as it served throughout the local community.
"I think the best advice I can give to someone who wants to break through as a band is to just bloom where you're planted and serve the community that you're in," Donehey says. "If you're not serving the community you're in, then what makes you think you'd be of any service to these other communities?
A conversation with Tenth Avenue North lead singer Mike Donehey