Click "Like" to share this with your friends!
For the past 10 years, Kari Jobe has steadily become one of the modern worship community's most prominent voices. Her angelic soprano tones have become inseparably linked to church favorites such as "No Sweeter Name," "Revelation Song," "Pure" and "The More I Seek You." Most recently, the award-winning singer/songwriter and staff member at Gateway Church in Southlake, Texas, has released the new studio album Where I Find You and the hit radio song "We Are."
Whole Notes recently had a chance to sit down with Jobe while she was on the road with the Winter Jam tour where she talked about how her early church experiences shaped her, why the issue of human trafficking has captured her attention and how she approaches the responsibility of being a nationally-recognized worship artist:
Chad Bonham: How did your early experiences in church pave the way towards your education in several Christian colleges and ultimately towards what you do as a worship leader and songwriter?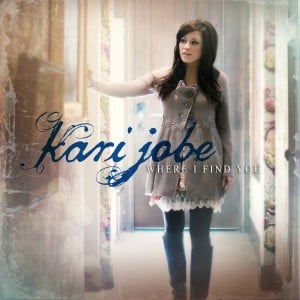 Kari Jobe: I was impacted by the presence of God at such a young age. My family went to a Charismatic, spirit-filled church. We'd spend hours in the presence of God. People were being prayed for. Worship would go for hours. It cultivated this thing in me that was like, 'Man, I love worship. I love ministering to people.' It was all I knew. It was something I wanted to do forever. Oral Roberts (University) was one of the only schools I knew about that was a Christian university that had worship too. It was the same thing a Christ For The Nations. I didn't know which one to do first. I knew I'd do both at some point. It happened that way.
Bonham: I know you've gotten very involved with missions and the human trafficking issue. It seems like a lot more worship leaders are taking a lead role in that right.
Jobe: We hear a lot in our culture, in our generation really, about social justice. I started hearing about that a couple of years ago and I didn't really understand what it meant. It seems like the church was in a season of ministry there for a little while where people were just coming to church to receive ministry and then not doing much with it. Some people were going on missions trips and things like that, but that's when people started showing us that there are so many ways that we need to be about justice and helping people receive ministry outside the four walls of the church. About that time is when I started to hear about human trafficking. I was like, "Oh my gosh!" My heart just leapt. I knew I had to do my part to stop it. There are so many ministries working towards that goal, which is amazing. It's just a big problem.
Bonham: So your message is that the worship experience should compel worshippers to turn those encounters with God into action?
Jobe: Absolutely. And everything that I'm doing is not to make a name for myself or to sell music. I'm doing what I feel called to do within the Kingdom of God in this hour. There's a scripture that says once you hear, you're responsible. Once I heard about the human trafficking problem, it was like, "Okay, I'm responsible to do whatever I can." My sister and I design and sell jewelry to raise money for the cause. It's just crazy that this is happening in our generation.
Bonham: Is part of your job to feed the average worship leader fresh material and encourage them in their roles at the local church?
Jobe: One hundred percent. Something about that makes my heart come alive. I love the church. I love local church. I'm still on staff as one of the worship pastors at my home church. There's something about being with people every weekend and seeing them with their families and helping them walk through life and encouraging them every weekend that does something to you. It's more realistic, whereas traveling like this and being with different churches all the time isn't as realistic. But knowing that I'm helping to pour into worship leaders, I love that. When I first started doing ministry, I would always talk about the broken and the hurting. I don't know if people really understand that there are a lot of people in ministry that are hurting more than people sitting in the pews sometimes. They don't always know who to talk to about their stuff. They might be getting burnt out yet they're doing the work of the ministry. Anything I can do to help pour into people is so life giving. I love it.
Bonham: Darlene Zschech was one of the first prominent female worship leaders out there and now you seem to have taken on that role for the younger generation. Do you feel any pressure being in that position and how do you maintain the balance between what a worship leader is called to do versus some of the popularity that comes with the platform?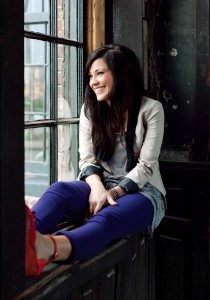 Jobe: That's such an honoring question because I've grown up watching Darlene. I remember for Christmas one year my mom asked, "What do you want?" And I was like, "I want the Hillsong DVD. Because I've got to learn some new stuff about how to lead people." And she was like, "That's it?" But worship has always been such a passion for me. Darlene is actually a friend of mine, and a mentor in my life. Here's what I'll say about that. It's a responsibility to use the influence in a way that encourages the next generation to pick up the baton. Darlene did a good job of pouring into the guys from (Hillsong) United and we see what they're doing now. Those are guys that were under her leadership. And I'm like, "Okay, who's watching me?" Who is going to want to run with that whenever it's time for me to pass that on? In this season, I want to do all that I can to write songs as long as people will listen and they are listening. That's an honor. I've got to be responsible with that.
Bonham: What was your approach to this new studio album and how was it different than the way you might approach a live worship album?
Jobe: I signed with Sparrow this last year. When you sign with a label, it's kind of like a marriage, and their strength that they brought to the table was radio. I kind of had to wrap my mind around that because I didn't just want to write radio songs. That's not what I feel called to do. But I had to think about that like it was a different church, different people who might not even step foot in a church a whole lot. Some people that listen to Christian radio aren't even believers. They just like what they feel. But I am doing a live worship project this year and pouring my heart into that. It's just being a good steward of all aspects of what God wants to do to open doors. Being at Winter Jam is one of those. I never would've thought I'd be on a tour like this because it is more of your radio people. But I'm noticing that there are thousands and thousands of people being impacted by these songs. They'll sing these songs they've heard on the radio that I've never heard because I'm a diehard worship fanatic. It's just blowing my mind what God is doing through the radio world.
Bonham: Speaking of radio songs, tell me about your new song "We Are."
Jobe: Because people know me as a worship leader, I get a lot of Tweets and comments from people saying, "We're doing 'We Are' in our church this weekend."" That blows my mind, because my biggest fear for this album was that people would think it wasn't congregational (worship). In a different way, it is. That's exciting. And that's God. You can't just ask for that.
Bonham: It's a tough time for young girls in our society. What message do you feel like God is asking to share with them?
Jobe: It is a tough time. It's a time where they could get a lot of their identity through a lot of other people and never really have to ask the Lord. There are so many other avenues to people who are trying to tell them what they should look like and what they should say. It's so important to have your own relationship with the Lord. That is the number one thing I would say. Be sure that you are getting to a place where God is your best friend. He wants that relationship with you. He wants you to be in love with Him like that. It takes time. It takes discipline to spend time in His word and spend time listening to stuff that's going to pour life into you and not just thinking about your appearance or things that a lot of music tries to tell you to do. Be careful of that. Be careful of what you're filling your spirit with. Let it draw you closer to the Lord.
To stay up-to-date on the latest from Kari Jobe by visiting her official website HERE.