Click "Like" to share with your friends!
There once was a time when Christian rock bands could only hope to aspire a certain level of success before leveling out. And even then, it was a matter of maintaining, not expanding, its fan base. Thankfully, bands like P.O.D., Switchfoot, MxPx, Relient K, Thousand Foot Krutch and Skillet have proven that the previous model can be shattered.
Hard rock outfit RED certainly can attest to this new reality. Consisting of equal parts melodic and edgy, the band is a mainstay in the Christian market (charting 13 #1 songs on Christian rock radio), but has also seen significant chart success in the mainstream rock realm with hit songs like "Death of Me," "Already Over," and "Breathe Into Me."
Whole Notes recently caught up with lead guitarist Anthony Armstrong (and twin brother of bass player Randy Armstrong) to talk about, among other things the band's meteoric rise, why music videos are an important aspect of their career, and what they learned about P.O.D. while out on tour last year:
Chad Bonham: When I first saw you guys play, it was a showcase in Nashville with Leeland and Day of Fire and my first thought was, "This band could be a big deal." But you just never know anymore.
Anthony Armstrong: It's crazy how it works. There are a lot of great bands out there that don't ever make it.
Bonham: When you look back to those earliest days, was there any anticipation that you'd have so many big hits on both Christian and mainstream radio and be selling a lot of records to both markets?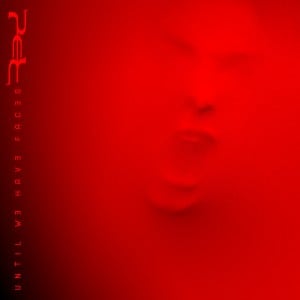 Armstrong: You definitely can't predict it. Back then we were so green and young and we had no clue what it was going to be like. So going into it, we just had to have a lot of confidence in ourselves. But we knew it was going to be an uphill climb because we had never toured before. We had no fans. We just came out of the gates running. We tried to concentrate on playing as many shows as we possibly could and in a lot of ways we honed our band on stage in front of people rather than perfecting it in the studio. It was like a rocket ship in the beginning. We got on good tours and got in with the right people and I think the timing was great with what people were ready to hear and what they were looking for at the time. We earned a lot of respect in that way, but we just remained humble and did our job and got out of everybody's way and got invited back. A lot of bands learn that the hard way, especially nowadays. People don't sign those big record deals anymore. They don't sign $10 million record deals and then not have to do anything for themselves. Bands have to do everything for themselves now. So when you see a band in a van with a trailer, that's what it takes to get to the point where you can own your own rig and tour the country out on the road. That's what we did.
Bonham: In a time when music videos don't seem to be a priority for record labels, why have you guys put so much effort into the production of music videos for songs like "Death of Me" and "Feed The Machine?"
Armstrong: It's amazing. It's a lot of fun. We watched the VMA's a while back and we were asking ourselves, "What happened to music? At what point did it all go south?" Videos don't matter anymore and videos used to launch bands into a new category. MTV doesn't play videos anymore and there aren't a lot of outlets for videos. There used to be rules. They had to be three minutes long. You had to cut the song up a little bit to get it all into the video. But we just wanted to make the videos we wanted to make. With "Feed The Machine," we wanted to make it story, almost like a mini movie. We wanted to make it even longer, like 30 minutes long, but with budgets and time constraints we couldn't do it. But we just don't want to stay inside that box. You can't nowadays. You've got to find new and interesting ways to get people's attention. Now people are downloading music and burning records. You're not buying anything, so bands have to go back to the drawing board with their live shows and with everything they do production wise. Anybody can burn a record, but can they see a live show that's interesting and exciting so they'll want to come back? That's the majority of what we do. How we make our living is through touring and playing shows. That's why we're as busy as we are. The first three years, we did 300 shows a year. We just don't stop.
Bonham: You're one of the few bands to experience success in both the Christian market and the general market. Touring with bands from both markets means you're playing to different kinds of audiences all the time. How have you guys been able to navigate that dynamic and does it even matter?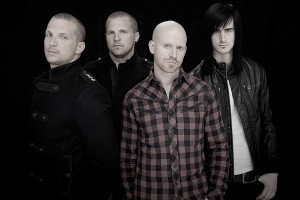 Armstrong: I think at first it sort of mattered to us because we were green and we didn't know how to deal with the situation. But I think having toured and seen both sides of the market and the fact there are pros and cons to both sides, for us, we've just tried to stay down the center and ignore a lot of it. There are a lot of politics involved being in either the mainstream or the Christian markets. It's pretty relative to either side. If you're a mainstream band, you're expected to do this. If you're a Christian band, you're expected to do this. Well, if you're a band of guys that doesn't care which market you're a part of and you just want to play music, you're relative to that. That's just what we're doing. We can play both markets and we don't change the show if we're playing for a youth group at a church or if we're playing a major mainstream tour. They're polar opposites. We just try to keep away from the Christian label as much as we can and we try to stay away from the mainstream label as much as we can because both of them have their negative stigmas. It's tough. Navigating through all that stuff is difficult, but I think we're going to dictate the pulse of our career by being ourselves and not falling into either side of it and staying right down the center
Bonham: What did you learn from P.O.D. when you toured with them last summer?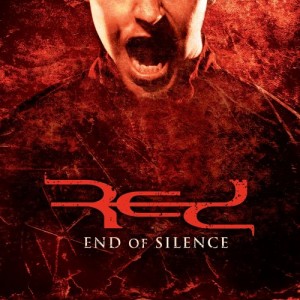 Armstrong: I'm pretty positive that they are serious about their faith. From the very beginning (of their career) they were pretty clear about who they were. I remember watching them on MTV's "Cribs" and Wuv was showing them around his house. He picked up a Bible and said, "We like to stir it up in the ways of God." And I thought that was really cool that on MTV he's supposed to be showing off these lavish things he's earned from being a musician and a rock star but he picked up his Bible and showed everybody what he believes. Those guys can dive into their faith at any second. It's never fleeting. Being out on tour, we saw those guys' hearts. It was refreshing to see. They could kick back with everybody else. They're pretty outward and they're pretty vulnerable about who they are and their issues. They're not afraid to say, "Yeah, this is something I deal with, but I can deal with it because I have a faith in the Lord." It was cool for us because we share a very similar path and those guys in a lot of ways set the bar and were innovators for bands like us. We were signed to a Christian label but we've done mostly mainstream touring from the very beginning. It's been a pretty wild ride and those guys and Switchfoot have done it and now Skillet's doing it. There are a lot of people out there that are seeing that we've got something to offer too and it's as good as if not better than a lot of the crap that's out there now.
Bonham: How has the band evolved since the band first came together in 2004?
Armstrong: I think we've evolved because we've gotten away from worrying about doing it all ourselves. You get into a groove and you get to hire people to care of the business side of things for you and then you can just concentrate on your music and concentrate on your fans. From the start, we were very concentrated on our fans but now more than ever we have an opportunity to be way more into our fans' lives and trying to understand what it is about our music that inspires them. That's what motivates us in a lot of ways. That's definitely changed. The business stuff is always there. We're the owners. This is RED Enterprises. It's four guys that are the presidents of this company. Bands didn't look at it like that before. The record label was daddy and daddy gave you all the money and the band just jumped on a bus and toured and partied and did their thing. Now bands have to literally establish small business licenses and stuff like that. But doing that and turning it over to other people has allowed us to focus on the bare bones of what we do and that's music. It's definitely nice.
Bonham: How important is it for the band to have consistently challenging messages and themes in your songs and throughout your records?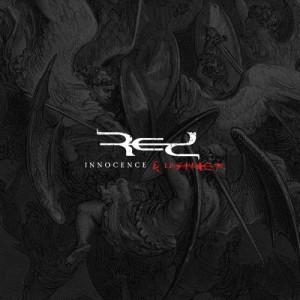 Armstrong: That's a selling point in a lot of ways. People want to engage with music. There are songs out there that just don't say a whole lot. There are songs out there that say, "I hate my boss" or "I hate my life." It's the same typical way of saying things. We want to get people to think a little bit harder about life. "Feed The Machine" is a perfect example of that. It's actually my favorite song that we've ever written. It's in a lot of ways pointing fingers at ourselves for getting swept up in that mindset that says you've got to look like this, you've got to be like this, you've got to be on "Jersey Shore" acting like and idiot and everybody's going to think you're cool. It's just so stupid to us. You're just feeding that machine. It's a frickin' train rolling down the tracks. If RED and the circles we roam in can change those people or change those hearts, it's just about inspiring people to open their eyes and take a look at what we're really meant to be rather than drones. They're meant to be leaders and to be innovators. We don't look at our band as just a rock band. We have a job. If you set out to be a rock band, that's fine. There are bands that just want to rock out and have a good time. But we go out of our way to inspire people because that's what music did for us when we were kids and we were all idiots. We were most likely heading down the wrong path and we were well on our way before music changed our lives. That was our motivating factor from the very beginning — to inspire people. When we're writing songs like "Feed The Machine" and "Breathe Into Me" and "Let Go," we're just trying to empower people and give them some sort of anthemic soundtrack they can listen to when they're working out or driving in their car that's uplifting to them. If that happens, we've done our job.
Stay up on the latest from RED by visiting the band's official website HERE.