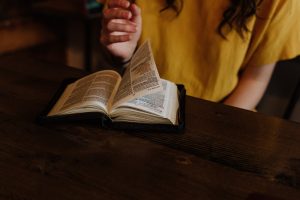 Why is it so hard to rest? Our minds are hard-wired to work and we don't want to stop. We often work too hard and rest too little. We work until we are exhausted, mentally, physically and spiritually. It is never a good idea to work yourself to the bone. Once you work yourself to the bone you become more sensitive to criticisms and don't work as well with others.   You also get tired even more easily and you might be too tired to sleep. Don't let yourself get so exhausted that you eventually get sick.
We will never be able to get tasks done if we can't think straight. Whenever we work that hard, we probably won't remember what we need to do in order to complete specific tasks that we need to get done. Have you ever had a day at the office where your mind becomes so scrambled that you start to lose focus and sometimes even end up staring into space or just staring at your computer? If someone talks to you and you are in a funk like that, you may not even hear them asking you questions.
The question is why is it so hard for us to rest? The answer is that we are a get-up and get things done now type of society. Once things are assigned to us, we run like crazy trying to get everything done and to get them done before any deadlines.
Whenever things don't get done in the time frame we want, then we get frustrated. To do lists are all fine and good when they help us meet our goals for the day, the week and the month, but when they stress us out too much, just by looking at everything we have to get done, then they can do more harm than good for any of us. We put pressure on ourselves in order to meet all the requirements of our everyday life and our jobs. The pressure sometimes becomes unbearable and we collapse from the exhaustion and the physical stress.
We want to get everything done in our timeframe and in our way. We want everything done in our way and we forget how important it is to rest. Have you ever gotten so run down from your work that you actually got sick because you actually didn't allow yourself to relax? That is a tough thing to go through when all you want to do is rest because you didn't take care of yourself first and foremost, then you realize you screwed up and have to correct the mistake. You go from there and try to get well again so you can continue with your to-do list.
Have you ever not been able to sleep because your mind is scrambled and you start having anxiety?  Have you ever laid in bed at night while trying to sleep and yet you can't help but think of all the things that you need to get done or the tasks that you should have gotten done earlier in that day? How much sleep do you actually lose when you are constantly thinking about the tasks that still need to get done?
It is also hard for us to rest because we sometimes think we aren't even supposed to because we have so many things to do. We start to think that there really is no down time for us in our everyday lives. But the exact opposite is true. We are supposed to rest each day in order to function properly.
It is needed not only physically for us but mentally too. You are allowed to rest. Don't punish yourself and not allow yourself to rest. If you feel pressured into resting at any time, don't think that you can't rest. Just listen to your heart and mind. Don't be mad at yourself for resting. Take time off to rest and recharge before you actually end up suffering even more because of your decision not to take some down time.
The important thing to remember is that nothing really happens in our time frame or the way we want it to happen. It is all because of God and His daily goodness and mercy that we are able to get things done. When things go exactly how we want them to go and we get tasks done, we can count them as small victories that we should celebrate.
He allows us to have the strength, the right mindset and the willpower to get things done in the way we are supposed to get them done.