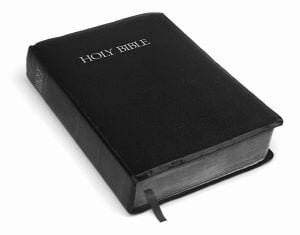 Are you mentally drained because of your everyday life? Do you continue to bump into people who ask you "How are you?" and you answer them with a simple ' I could be better"? Is your heart exhausted emotionally or physically and spiritually? Are you weary and discouraged?
Read the Bible for Encouragement
If you can say "me, too" to any of these statements, look in the Bible for answers. The Bible is an amazing place for knowledge, refreshment, and encouragement. Looking at it daily, especially when you feel down can help you have a better outlook on life. Start speaking these nuggets of truth over your life today and you can be encouraged by them also. You can even offer encouragement to other people too. Some of the verses that offer God's encouragement include verses from Isaiah, Philippians, John, Jeremiah, and the Psalms.
He gives strength to the weary and increases the power of the weak. Isaiah 40:29 NIV.
This verse proves that even when you feel weary, you can beat your own exhaustion and help yourself become stronger. God will give you power even when you don't think you can go on. He will never give you anything you can't handle.
I have said these things to you, that in me you may have peace. In the world, you will have troubles. But take heart; I have overcome the world. John 16:33 NIV
Seek His peace even in the midst of your struggles. Feel His peace surround you and embrace it. Allow His peace to surround your life and settle in your heart. Go to His word whenever you need peace. Let this verse remind you that no matter what you may face you can still be at peace. Enjoy life through God's loving mercy and never-ending grace.
For I know the plans I have for you, declares the Lord, plans for welfare and not for evil, to give you a hope and a future. Jeremiah 29:11 NIV
Let this verse speak volumes to you as you try to figure out your future/ Enjoy life no matter what happens. Remember that His plan was and is already in place even if yours doesn't go as you planned. Let God's plans come into rotation and completion. Whenever they come into completion, you can look back with awe, and most of all, gratitude.

Come to me, all who are weary and heavy burdened, and I will give you rest. Matthew 11:28 NIV
You can come to God for rest and recharge yourself. Whenever you feel exhausted, sometimes, the first thing you may think of is to complain. Instead of complaining, you can pray. It isn't easy to remember to pray when it is the last thing you feel like doing. See how you feel after you pray. It can bring you peace and remind you to turn over all your worries to God.
I will refresh the weary and satisfy the faint. Jeremiah 31:25 NIV
He will refresh anyone who is weary and make sure that they don't faint. This same promise is true for you as well.
Count it all joy, my brothers, when you meet trials of various kinds, for you know that the testing of your faith produces steadfastness and endurance. James 1:23 NIV
Even though it is hard, try to embrace the trails that come your way, it can bring about a changed perspective for you. Every trial and test in your life produces perseverance for you in one way or another.

The Lord is close to the brokenhearted; He saves those who are crushed in spirit. Psalm 34:18 NIV

The Lord is always with you no matter what you face. You can face any trial with Him at your side. He will help you when you're feeling crushed and burdened.
I sought the Lord, and He answered me and delivered me from all of my fears. Those who look to Him are radiant with joy; their faces will never be ashamed. Psalm 34:4-5 NIV
You can find and receive great joy when you go to God's word and pray. He will deliver you from all your fears and help you feel safe. He will give you the strength to get through things that you never thought you could face.

For we do not have a high priest who is unable to sympathize with our weaknesses, but the one who in every respect has been tempted as we are, yet without sin. Hebrews 4:15 NIV
God is able to sympathize with us when we sin and He is saddened by it every time you sin. Yet, even though He is perfect and hasn't sinned, you can rest assured that He has been as tempted as you have. Think of it this way, Jesus was tempted three times, yes, there times, by Satan, up close and personal. It means that Satan was literally tempting Him face to face in person. You do get tempted by Satan every day, but at least he isn't always there physically scaring you. You can't see Satan in the flesh all the time either, which is probably a good thing.
I can do all things through Christ Jesus who strengthens me. Philippians 4:13 NIV
This verse is probably one of the most well-known verses in the entire Bible. It is important to practice saying it daily. You literally can do anything you need to do through God's strength waiting to be discovered within you

His promises stand. Great is His faithfulness. He will refresh you, give you rest, provide peace, satisfy your soul.