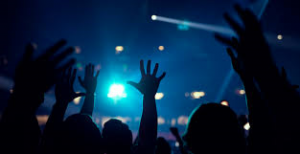 Don't let things get you down in life. When one door closes, God always opens another one. When a door closes, then praise God in the hallway. Ask Him to remove the doubt that Satan keeps putting into your head. Keep praising Him and enjoy the adventure and thrill of life. No matter what you do in your life always remember that you couldn't have made it this far without Him. No matter what obstacle you may be facing He will always help you through it. Daily surrender is key especially when you feel overwhelmed. Pray no matter where you are or what you may be doing. Show Christ's love in all you say and do. Many people may ask you why you have a lighter attitude than others about life and your circumstances they may ask you why you're so happy or content with life. Your answer can be telling them that you have God on your side and in your life and that you want to glorify Him in all you say and do. They may even ask you how they can get that feeling of knowing He is with them.
That feeling of peace and calmness that envelops me after the realization that no matter what I'm going through that God is with me and still cares for me and wants me to succeed only makes me want to glorify Him more and to show others the goodness of my Lord and Savior through my words and actions. At times I want to give up on my passion for writing, but then He gives me that fire back in my heart that I know can only come from Him. I know the words are coming from Him and are able to flow from Him to my mind onto my page. I know it is only through Him that I am the writer I've become. I know through Him I will only become more skilled in my craft and my passion for writing will only continue to grow. I know that no matter what full-time job He lines up for me, I will take it and work at it with all I have within me. He is the one who has the reigns of my life already so why not continually surrender to Him? I know His ways are better than mine and He has a better plan for my life than I could possibly fathom.
At times I'm very uneasy about singing a song at church. But then He has others reassure me that I know how to sing and can sing any song well. He gives me effortless power in my voice at times, that I honestly didn't know I had. He is the only reason I sing every day and every week. He is the reason I get in the zone when I sing. He is the reason my voice soars on songs such as "Give Us Clean Hands" "Power of Your Love" and God of Wonders" and "Worthy of My Praise" just to name a few of my favorites. He is the reason I am who I am today. He is the reason I'm alive and I want to glorify Him more and more every day by shining His light and by being His example.
Now that I've shared about my faith walk, my main point is this: Life is too wonderful to not know God exists. It is too beautiful to not know He exists. Listen to Him when He says to you "my child. I'm here for you. If you feel like you can't take it, no matter what your obstacle may, then give it up and let me have it. That is what I'm here for." He didn't bring you this far to abandon you and He never ever will. He wants you to bring things to Him in prayer and He wants to hear you call out to Him no matter how you may be feeling.
He didn't give you the abilities He has given you, for you to not use them to the best of your ability. Figure out what your unique abilities are and figure out how to use them for the good of everyone around you. Maybe it's being a friend to people you just met, maybe it is being a good listener, maybe it is finishing the tasks that other people are afraid to finish or taking up the tasks that others won't do at work. Maybe it's cooking for the homeless and helping out at your church. Figure out what brings you joy, whether it is in a volunteer position or a full-time position and go after your passion. No matter what abilities you have, God can and will help you use them to impact His world and His people. At times you will be amazed at the good things that happen when you work for God in life. There will be days when you can only turn around and look up to Him in awe saying, "God, I know that was all you. Help me to glorify you in all I say and do. Help me to be a light towards you and to point others towards you. Help me to live in peace and to live for you all the time. Thank you for always being with me no matter what happens." Glorify God throughout your life and have peace because He is always with you.