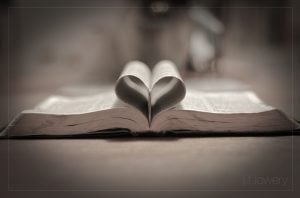 Many people have verses that help them through tough times. Whether it is times of losing faith or financial difficulties or anything that makes you question how you will make it through a situation. The good news is that we can always turn to God for guidance and answers. We can also turn to Him for peace and hope.
1 Peter 1:3-6 says, 3 "Praise be to the God and Father of our Lord Jesus Christ! In his great mercy, he has given us new birth into a living hope through the resurrection of Jesus Christ from the dead. 4 And into an inheritance that can never perish, spoil or fade. This inheritance is kept in heaven for you. 5 Who through faith are shielded by God's power until the coming of the salvation that is ready to be revealed in the last time. 6 In all this, you greatly rejoice, though now for a little while you may have had to suffer grief in all kinds of trials."
We can rejoice even in the midst of sorrow and pain. We can praise His name and thank Him for all the good that He has brought to our lives and thank Him for blessing us with His unfailing love and His never-ending grace and mercy. He gives you new hope every morning because He sent His son to die on the cross for us and to die in our place. No matter the burdens we might face, we can rejoice in knowing that we are saved by Jesus and his ultimate sacrifice. We know that we have the reward of heaven waiting for us. Praise be to Him for making all thing's new.
Job 6:8 says: "Oh, that I might have my request, that God would grant what I hope for." We can always bring our requests to God with hope in our hearts that He hears us and wants to grant our requests. It is all in His timing though too. And in His way. When He knows something is going to better your life He will grant you your request. But if He knows the things you're praying for will not benefit your life, He will either say no or say not right now. His timing for things is always better than ours. We just must keep believing that He will take care of us in ways that only He can.
Job 11:18-19 says: 18 "You will be secure because there is hope; you will look about you and take your rest in safety. 19 You will lie down, with no one to make you afraid, and many will court your favor." Remember that you have the ultimate security in knowing that you're God's child. You are saved by Jesus and his ultimate sacrifice. You are secure in the love of Christ no matter if your job isn't secure, your finances aren't secure, your family life is in ruins or if your house is falling apart or if your marriage is falling apart. No matter what tribulations you gave you can rest in the safety of God's arms. You can always call on Him at any time day or night. He is always there to listen to you. He wants to hear you call on Him. When you rest on God's promises you can rest assured that He has you right where he wants you at this very moment, no matter how uncertain and bleak the times may seem. There is God's reason for everything.

Psalm 147:11 says, "The LORD delights in those who fear him, who put their hope in his unfailing love." This verse gives us a glimpse into God's love. You might be confused asking wait, the Lord delights in me? How can He delight in me when I'm a filthy sinner? Well, the good news is that He loves all of us no matter what we have done. No matter how filthy of a sinner we may be, God loves us. He delights in those who fear Him doesn't mean we have to be afraid of Him. Rather it means he delights in the people who want to get to know Him better and have a better relationship with Him. Who wouldn't want to have a relationship with Him?
Jeremiah 29:11 says, "For I know the plans I have for you," declares the Lord. "Plans to give you a hope and a future." This verse can give all of us so much hope because it tells us that He has an awesome plan lined up for each one of us. He has every day of our lives lined up. Who wouldn't like to know that God is in control of their life? Wouldn't you rather know that God loves you enough to line up the exact right breaks for your life than try to control it yourself? If you try to control it yourself then you will miss out on all the joys that this life brings every single day. Focus on the joy that He brings to your life every single day and focus on how much you are valued and loved by the King of Kings.
All of these Bible verses can bring much hope to people in need. What other Bible verses give you hope?