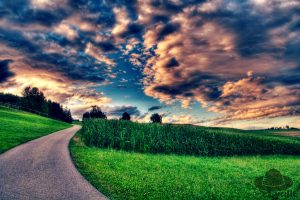 Do you really believe? How do you keep our faith at all time? The answer is, it is almost impossible. It takes work to keep your faith alive, every day. It takes discipline, time and practice. You have to make time for your faith every day. Whether it is reading the Bible daily, or journaling daily or reading devotions. At times we all question our faith and how We can keep it going all the time. We all get discouraged when we don't hear God's voice all the time. When we let ourselves doubt what God can do, we are not only doubting Him, we are doubting his plan for our lives. It is hard when our faith is shaken but He is always there for us. When we doubt God, we often want control over our lives when it should be Him in control. We have to remember that we aren't the ones in control of our lives. Especially when it seems impossible to see a way out of a situation. We must remember that we aren't going to be perfect and that our faith can't ever be perfect because we are not the one who is perfect – Jesus. Jesus is the one who is perfect in all things. He is the only one who hasn't sinned.
There are a lot of things that distract us from faith and living it out. Our everyday lives, our friends, family, making dinner, caring for ourselves and those we love. Making a living for ourselves and our families. The way we react to others questioning our faith even makes us doubt our faith and makes us question whether or not we have true faith. When things don't go our way, we think that God isn't helping us. That couldn't be farther from the truth. How many times have you found yourself questioning your faith? Do you often feel like a hypocrite or not a good enough Christian? We know our job as Christians is supposed to be to lead others to Christ. But if we doubt our faith how can we lead others to Christ and witness for Him? Faith is often the strongest part of all of us, even though we may not think about it a lot of the time. So, when our faith is shaken, of course, we start to question whether we're leading a good enough example for our family, ourselves and for our friends. We want to be the one that leads people to Christ, but it is very difficult to always have a positive mindset about it. Especially when we feel down about the fact that we may not be reaching people in the ways that He wants us to. When we feel like that, we can ask God to show us exactly how He wants us to reach others and glorify the kingdom of Heaven for Him. He will show us what we need to do and who we should interact with as well as how we should interact with others to portray His love, and His never-ending grace and mercy.

At times the last thing we feel like doing is leading others to Christ or witnessing for Him. Sometimes we just feel down about our faith and where it's going. Sometimes the last thing we want to do is talk about or even think about God. There are also days where we feel as though our faith is completely slipping away and we might even be afraid to pray to Him and to ask for help. We might even feel ashamed because of our fear and shame. Have you ever had a time where you wanted to pray but you were afraid to come to God because you felt as though you weren't worthy enough? But that is often when He shows up in the most powerful way. When we least want to think about Him that is often when He reveals what He has planned for our lives.
It is okay to feel worn down in your faith. Everyone feels that way. Just don't let your faith stay down for too long. If you let yourself feel down for too long you won't fully know how to rise above the challenges that come with being a believer It is ok to question your faith at times as well. If we don't eventually rise above the challenges, we will be stuck in the same place. What good does that do for us, or anyone else around us? If we all stay in one place, no one will benefit.
Remember, no matter how you feel, God can always turn your faith around. But you need to help yourself turn your mindset and your life around as well. If you don't do the work, God isn't just going to say, "here I'll give you everything with no trials and no problems involved". Unfortunately, that isn't how life works. He did give us salvation for free by sending Jesus to die on the cross, but we also have to work every day to strengthen our faith. He walks with us and gives us the tools that are needed, such as prayer, prayer groups at church, going to church for worship, our friends and our families and especially one on one time with Him. Remember, you can have a one on one appointment with Him at any time, anywhere, so don't be afraid to take Him up on it. Let your faith and God be the strength of your life.