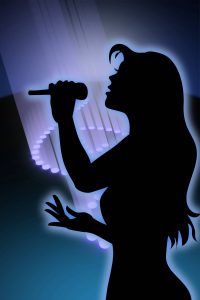 Have you ever tried writing out your feelings when you feel upset, sad angry or desperate? If you've ever thought about turning to God through writing songs, go ahead and give it a try. You have nothing to loose. It can only benefit you. I find it helps me a lot. It removes the stress of constantly thinking about things way down deep in my soul and helps me get things off my mind. I even started to write songs or poems if you will, when I feel upset. One of my songs that I started last year goes like this:
First verse: "Lord I don't know what to do. I'm tired and my faith is shaken. Help lift me up as I fall. Before I am completely taken. I want to fall into your arms. Feel the warmth of your embrace. Know the reassurance of your grace. Teach me to know what is best. Show me your ways. Show me your truth.
second verse: Allow me to see the goodness of life through you. Shine your light in all I say and do. Allow me to reach out and be a light to you. Though storms and pain torment me. Though uncertainties are true. Be that guiding ray of hope. That I need to be able to see. Help me to search my heart. and to know your ways. Thank you for your never-ending love and grace. Even though I'm torn and weary. I know you can see me through. I keep hearing you say. To trust in you
Chorus: So, I will trust in you. Keep my eyes on you. Though I am weak. I know I am strong. In the strength of you Lord. Help me trust in you. You have never left my side. And never have you failed. Even though it feels like darkness now. I know that your light will prevail. You are my cornerstone. You are my solid ground. You are the pillar of strength. I've built my life around.
See me through to the eternal gates. I can't wait to see you face to face to continue to praise you all of my days. Lord give me the strength to be able to face. Everything in life with your love.
No matter what I go through. May your plans for my life come true. Help me to lead others and be a testament to you.
Thank you for saving me by dying on the cross. Help me to be the light that guides the lost. I want to be the person who leads others to you.
Lead this country back towards you. Help others see your truth. Never turn your back on us. Meet us where we are. Open our eyes and comfort our wandering hearts. Help us to see that you are all that matters.
Leading others to Christ has always been my passion. Lord help me to be the person that puts your love into action."

Granted this song is still being written. But the lyrics have been on my heart for months now. I hope it gives others the hope and strength to continue on in life. Remember, there is nothing too big that you can't face with God at your side. No matter how terrible things seem to be, look towards the positive things in life. Be thankful for the challenging times you face because they often lead to beautiful destinations and lessons that you needed in your heart, soul, and your mind. When the lessons come from God, they often speak right to your soul and you are often caught off guard by them. God has His ways of showing up when you least expect it. That's when you know it is from God. When you get a revelation in your heart and a rejuvenation in your spirit, that is Him trying to get your attention. The song was put on my heart during a time I was feeling down about the way things were going. Of course, I, like all people sometimes think my ways are better than God's ways and that my abilities are better than His. That I know better than he does with what to do with my life and when to do it. But, whenever I feel like that, He tells me that Hiss ways and His thoughts towards me, nonetheless His plans for my life are the ones that matter. No matter how bad I may want something to happen in my life, or how bad you may want something to happen in your life, God wants you to take a step back and realize that He is the one that is in control. He knows what is best for you and for me. Even though we can't see His plan clearly all the time, we know He is working out something in His ways and in His timing. Lay your burdens down in front of Him and allow Him to speak His truth over your life. His plan for your life will far outweigh anything you originally had planned. Even if you have to wait a while to see the things that He has planned for your life to take place, be patient and wait on Him. Praise Him in the hallway while you're waiting for Him to open the next door.