Obama Remains Silent Unlike When A White Hispanic Shot a Black

Is This Neo-Racism?
By Donna Calvin
August 21, 2013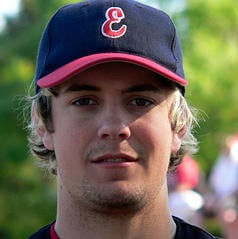 Three days after returning to the U.S.A. on Friday, August 16, 2013, an athletic 22-year-old young fellow, an up and coming collegiate baseball player, Christopher Lane, from Melbourn, Australia, was jogging along after visiting his girlfriend, Sarah Harper. He was a student attending East Central University in Oklahoma on a baseball scholarship.
Christopher was murdered while jogging in an upper-class neighborhood in Oklahoma, shot in the back and left to die on the roadside.
Chancey Allen Luna, 16, and James Francis Edwards Jr., 15, who both have been charged with first-degree murder saying it was a "joke". Dewayne Jones, 17, the white driver, is charged with using a vehicle in the discharge of a weapon and with accessory to first-degree murder after the fact.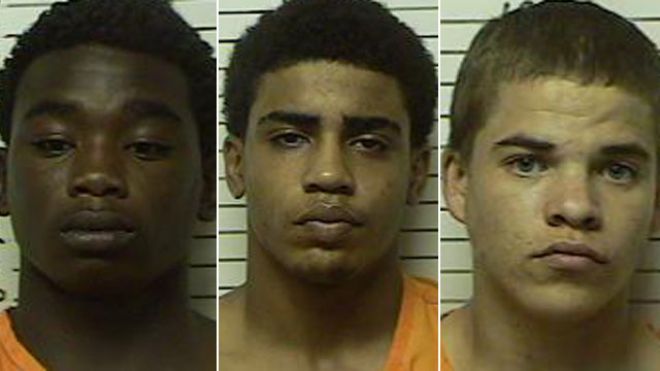 When the three were arrested, the 17-year-old allegedly confessed to the killing, saying it was done "for the fun of it".
"There were some people that saw Christopher stagger across the road, go to a kneeling position and collapse on the side of the road," Police Chief Danny Ford told KSWO. Apparently, the blacks didn't know the Australian and never met him before.
The "alleged" black shooter and white driver claimed they were bored, so, for fun and kicks, they went hunting for whites along a tree-lined road in the well-to-do north side of Duncan, Oklahoma.
Following the text in this posting are numerous pictures of Christopher Lane and his girlfriend as a couple. 
Plus more photos of the three alleged murder-for-fun gang thugs from their Facebook pages holding guns and stacks of cash.

We all know how Jesse Jackson came running to Sanford, Florida, with the help and aid of Attorney General Eric Holder and Obama's blessing and support because a white Hispanic, George Zimmerman, shot a black male in the chest, Trayvon Martin, while Martin was on top of Zimmerman, while beating Zimmerman's head into the concrete pavement. Martin died. Among the protest organizers, Obama and Holder in DC, with Jesse Jackson and Al Sharpton with boots on the ground and hundreds of protesters bussed into Sanford, plus the New Black Panthers who got so worked up they put a $10,000 bounty on George Zimmerman's head, "Wanted Dead or Alive", even though he's been found innocent, you might wonder how Jesse Jackson and Obama have reacted to a black murdering a white for the fun of it. You might wonder how the NAACP is reacting who demanded that the federal government start a thorough investigation of George Zimmerman. On the White House web site, a page was put up there for anyone who ever might have thought that Zimmerman might ever have uttered a racially-based word or made the least action that might have indicated him to be viewed as a racist, so they could leave their comments, so the White House and Attorney General could hunt up anything to make another case against Zimmerman. Don't even think it – say "double jeopardy?"
Soooooooooooooooo………..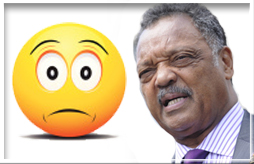 If Jesse Jackson were not a racist, shouldn't he be equally riled when a black murders a white for the fun of it, right? Well, you'd be WRONG if you think he is! All Jesse Jackson said in a Tweet about a white college student being shot dead in the back "allegedly" by two blacks and a white driver is:
"Senseless violence is frowned upon."
This murder of a white Australian for the fun of it, as you can imagine, will evoke International consequences, so Obama surely has issued a stern comment, right? After all, if he is a non-racist, color-blind President of every American, both black and white, and wants tourists coming to the USA, he would, right?
In response to the murder of a white Australian citizen, Former Deputy Prime Minister Tim Fischer has called for a tourism boycott of America warning his fellow countrymen to think of this shooting when they are planning a trip to the United States.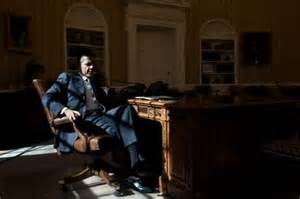 So here's the statement that Obama made: " – – – – – – – – – – – – – – – – – – – – – – – – – – – – – – – – – – – – – – – – – – – – – – – – – – – – – – – – – – – – – – – – – – – – – – – – – – – – – – – – – – – – – – – – – – -."
Don't see any words above? That's because no statement has come from President Barack Hussein Obama. Notta. Nothing. Not one word. Alas, if you don't look like Obama's black son would look if he had one, is there no words for you???
Who will ever forget what Obama said about Trayvon Martin, "He could be my son." But about Christopher Lane, silence. Not a word!
State Department spokeswoman Marie Harf said that the federal government is 'deeply saddened' by Lane's death but she did not comment on any specific action. Wow! "deeply saddened." No calls for marches and protests in 100 cities? Ho humm.
No one is calling for Jesse Jackson and Al Sharpton to march on Duncan, Oklahoma, either. Ho humm.
Haven't heard anything from the New Black Panthers or the NAACP either.
The silence from the black leaders and black activists speak volumes!
Alas, Rush Limbaugh, a conservative talker on radio, had something to say:
BEGIN TRANSCRIPT

RUSH: The Reverend Jackson has weighed in on the shooting in Duncan, Oklahoma. This would be the Reverend Jackson, Sr. I don't think the Jr. is a reverend anyway, right? Jesse Jr. So here we have the statement on the shooting of Chris Lane in Oklahoma by a couple of black teenagers. Here it is from Twitter. The Reverend Jackson has tweeted the following: "Praying for the family of Chris Lane. This senseless violence is frowned upon and the justice system must prevail." And that is it.
"This senseless violence is frowned upon."
I mean, frowned upon? That's kind of like mildly objecting to something, isn't it? It's less than a slap on the wrist. I mean, you frown at somebody, there's no physical contact there. "This senseless violence is frowned upon." Very moving and heartfelt, isn't it? No, we don't know if it was a Jesse tweet or his staff. Whoever tweeted it, I'm not feeling a whole lot of moral outrage there. "Frowned upon" is not strident. It's not really powerful morally. (interruption) "At least it's not a smiley face." Is that how we're supposed to judge it? Okay. So it's not a smiley face, it's frowned upon. All right. You mean that's sufficient?
So the Reverend Jackson has officially "frowned upon" the violence in Duncan, Oklahoma.
END TRANSCRIPT
When I was a teen, chewing gum was frowned upon. Returning a library book late was frowned upon. Acting like a joker in class just for the fun of it got a much worse punishment than a teacher just frowning upon that out-of-line behavior. The teen got a trip to the principal's office and detention! But Jesse Jackson thinks "frowning upon" a white being murdered by a black is sufficient? Does this show that Jesse Jackson is a real racist joker?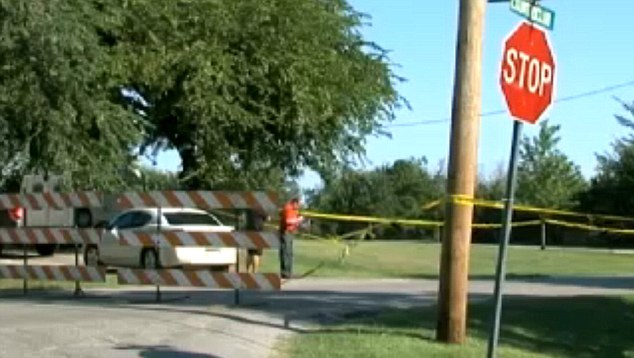 More about the murder of Christopher Lane.  Left → The Crime Scene Cordoned off by Police.

This is what the Police Chief said about the "alleged" black murderer and the white driver of the killing car.
"They wanted to be Billy Bob Badasses," Chief Ford said.
Do you think this fun kind of sport for black thugs is racist, hunting people not of their race and shooting them dead in the back?
Ford said in an interview with the Australian Associated Press, "I think they were on a killing spree. We would have had more bodies that night if we didn't get them."
Police tracked the teens down using surveillance video from a business that is near the shooting scene, KOCO reports.
Oklahoma Prosecutor Jason Hicks called the "alleged" murderers "thugs" in court, saying Luna was sitting in the rear seat of a car when he pulled the trigger on a .22 caliber revolver and shot Lane once in the back. Hicks said Jones was driving the vehicle and Edwards was in the passenger seat.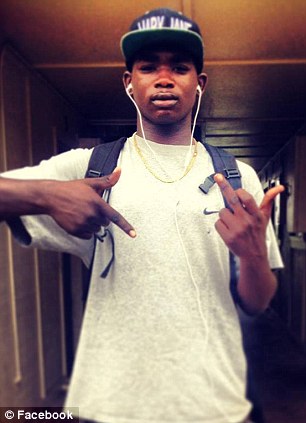 Other reports say the Facebook page is filled with a diatribe of the "N" rap lyrics, the hate cracker-type glorifying shooting and murdering. To be inclusive, black rappers want to kill everyone, from their black b*tches, otherwise known as "ho's," and, of course, other competing black males from the hood and other gangs. Black-rap is equal-opportunity hate for everyone. Cops too. Authority. The successful. Well, maybe more hate for some, more than some others?
Sidebar: I can't write the "N" word out here because I'm white, but those rich "N" rappers use that infamous, degrading "N" word without reservation, regardless of how obscene, appalling it is. But, I know better. Long ago my mother taught NEVER to say it and I've seen what happened to Paula Deen who claims she said it once in her life and now she's lost everything!
The three arrested blacks are due to face first degree murder charges, which carry a potential death penalty in Oklahoma. A judge set bond at $1 million for Jones, while no bond was set for Edwards and Luna, Chandler said.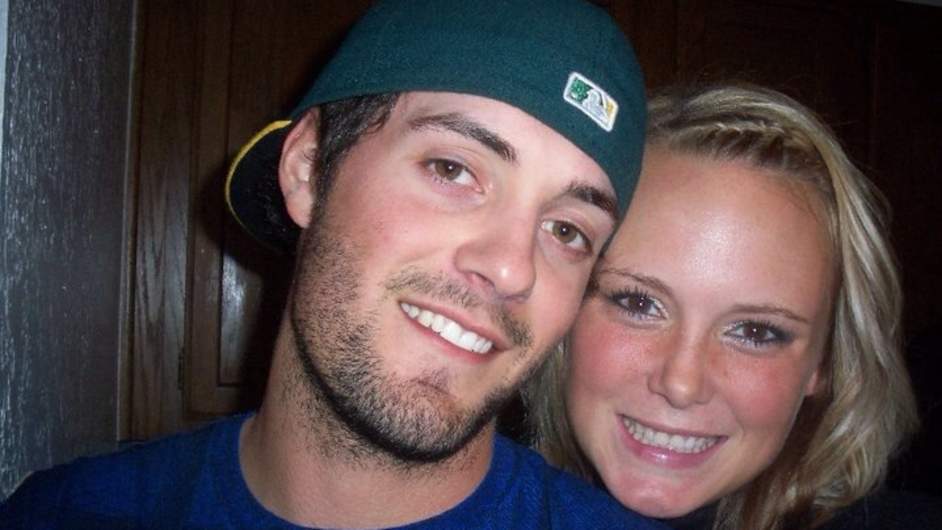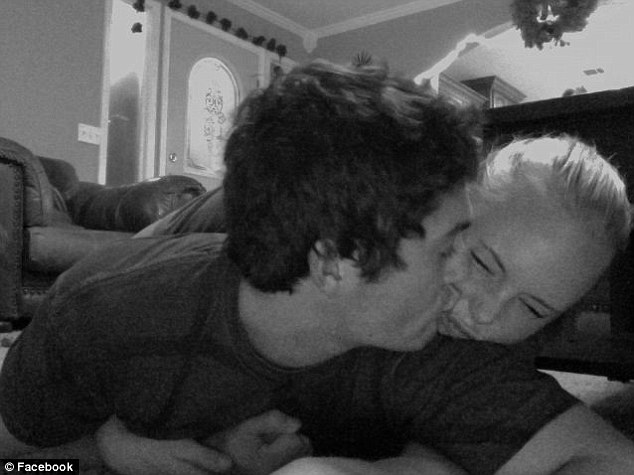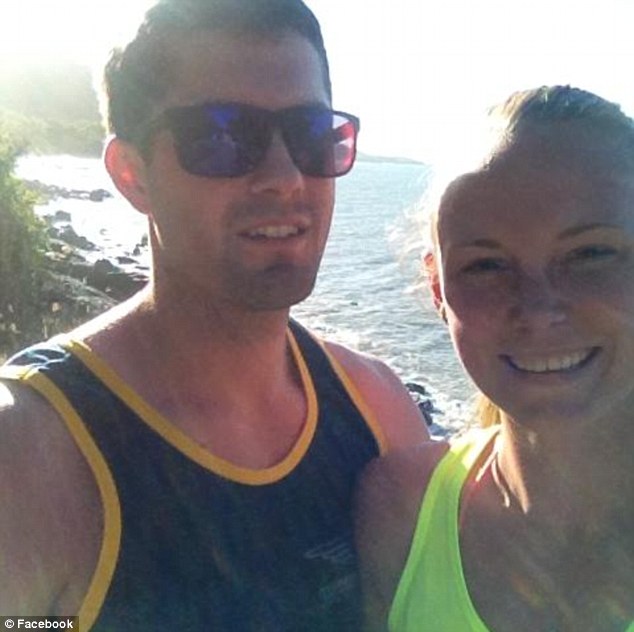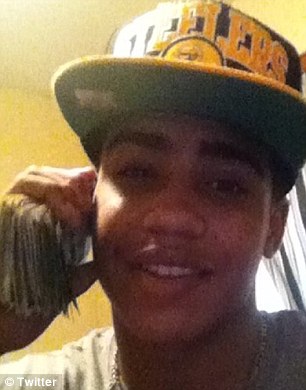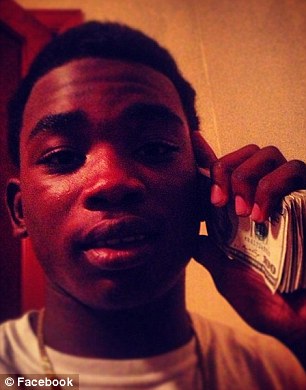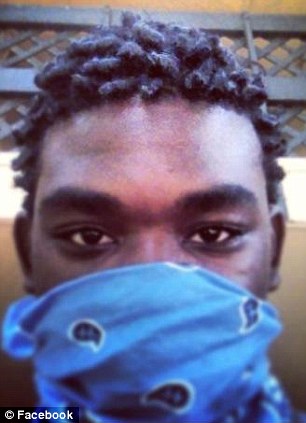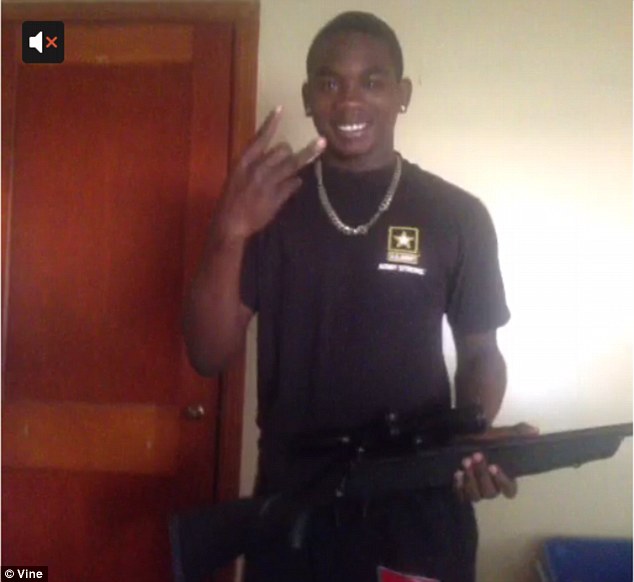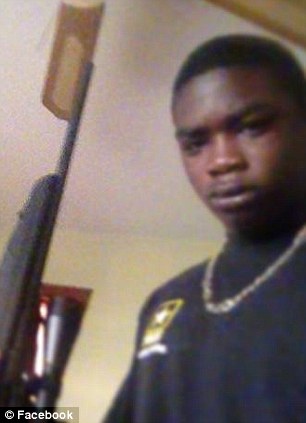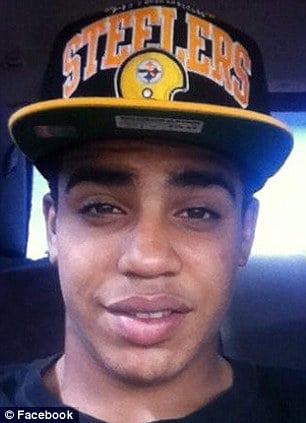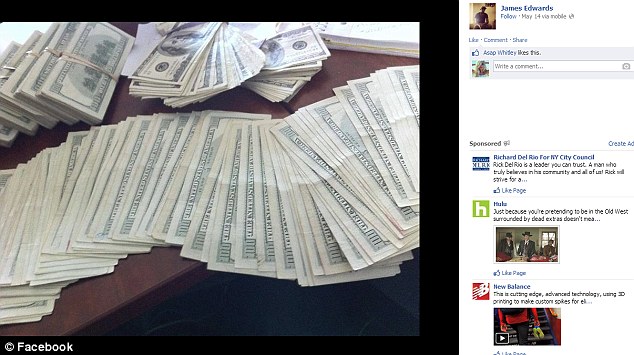 James Edwards' Twitter page: He posted on Tuesday – just two days before the shooting – that he was 'With my n*****s when it's time to start taking life's [sic]
Sources: