New information coming out of the Press Conference at 9 AM this morning with Mayor Jackson, the Cleveland Safety Director, Police Chief McGrath, and the FBI Special Agent in Charge – 9:00 AM, May 7, 2013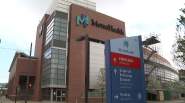 * Amanda Berry, Gina DeJesus and Michelle Knight have been released from MetroHealth Medical Center, a hospital spokesperson confirmed Tuesday morning and are staying some place safe.
* The 6 year old child is definitely Amanda's.
* Amanda kicked out the lower panel of a metal screen door with the help of Charles Ramsey. Ramsey called police on his cell. Then Amanda called police from the house across the street at 2210 Seymour Street.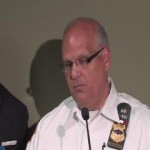 * The police arrived within 2 minutes and in 5 minutes verified that Amanda Berry was indeed who she said she was.
* Gina DeJesus and Michelle Knight came out of the house at 2207 Seymour, crawling out the bottom of the door panel that Amanda had kicked out after the police went from 2210 to 2207 Seymour; however, the police did not enter the 2207 house. The women came out on their own.
* Ariel Castro 52 listed 2207 Seymour as his residence, believed to be the owner.
* Pedro 54 and Oneil 50 Castro lived elsewhere in the lower west side.
* No police were ever called to the house at 2207 Seymour since they started keeping records in 2006. No neighbor ever saw or heard any disturbance there prior to Amanda screaming on May 6, 2013 when Charles Ramsey responded to her cries for help.
* Ariel Castro came to police attention in 2004, when he apparently left a child unattended on his school bus, but authorities who investigated the incident determined that it was accidental, law enforcement authorities said.
* The police got one phone call from Ariel Castro several years ago to report a fight in the street. When police arrived no people were found in the streets.
* In hindsight, neighbors reported that the house always had the blinds shut and now find that odd.
Related Stories and Updates
Amanda Berry, Gina DeJesus, Michelle Knight Found Alive – May 6, 2013