VIDEO BELOW – See and Hear Charles Ramsey tell the story of how he helped rescue Amanda Berry in his own words to a Channel 5 news reporter.
>>>>>>>>>>>>>>>>>>>>>>>>>>>>>>>>>>>>>>>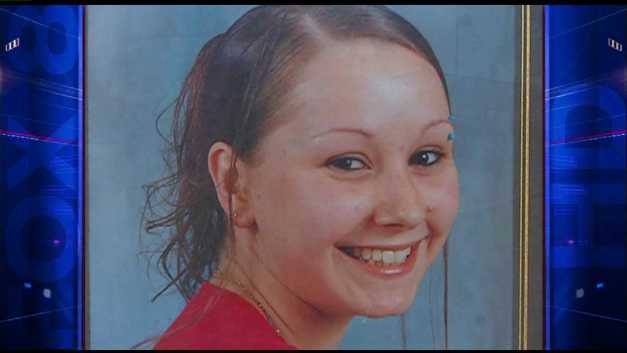 Missing for 10-12 years, three woman escaped today from where news reporters are saying they have been held as "sex slaves" — in a house located at 2207 Seymour Street in Cleveland, OH, only a quarter of a mile where the FBI had dug up an empty lot about a year ago after an Ohio Inmate claimed he knew where Gina DeJesus was buried. No remains were found of either girl. (Update and Correction: Robert Wolford, the inmate, was charged with obstruction of justice when no remains were found in the lot he claimed to have knowledge of where Amanda Berry's remains were, not Gina DeJesus.)
Today around 6 or 6:30 PM when Amanda Berry (now 27 years old) kicked out a window and a neighbor, Charles Ramsey, saw a girl screaming inside the home saying," My name is Amanda Berry, please help me out of this house." He heard her screams for help and aided her escape by kicking down a door. The two ran across the street to 2210 Seymour Street in Cleveland and called the police.
Amanda Berry disappeared around 7:40 p.m. April 21, 2003, a day before her 17th birthday. She was last seen leaving her job at a Burger King at West 110th Street and Lorain Avenue. On April 21, 2003, 16-year-old Berry called her sister to tell her she was getting a ride home from work at the Burger King on West 110th Street and Lorain Avenue.
Berry also told the 911 dispatcher that Gina DeJesus was with her. A third missing woman, 32-year old Michelle Knight, was in the home with Berry and DeJesus. It's believed Knight disappeared when she was 20.
A year later, Gina DeJesus disappeared. DeJesus is now 23-years old and was last seen April 2, 2004 when she was 14-years-old not too far from her family's modest home on West 71st Street in Cleveland while walking home from Wilbur Wright Middle School. The house where Gina was found today is about 3½ miles from Wilburn Wright Middle School. Gina's full name is Georgina Lynn DeJesus.
The third woman has been identified as Michelle Knight who vanished, about 2 years preceding the kidnapping of Amanda and Gina who were both teens when they disappeared.
At least one of the women has a baby. Neighbors say it was the first woman who ran out of the house who was carrying a 3-year old baby girl with her. (Update – correction, Amanda's child is 6 years old)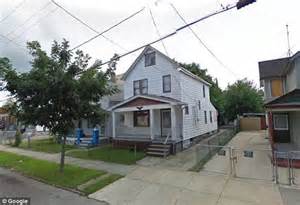 2207 Seymour Avenue, Cleveland, Ohio. The house where three kidnapped women and children were found alive today!
One witness says he saw Amanda Berry come running out of the house kicking and screaming, "Help me!" She was carrying a baby in her arms.
Cleveland Police have arrested a 52 year old Hispanic man at the house where the three women were found. The arrested man is Ariel Castro, 52, who had lived in the house since 1992. Records show he was arrested for domestic violence in 1993, but a grand jury declined to indict him. Neighbors told news reporters that he was an ordinary guy and a school bus driver who was fired from his job last November for some kind of incident. One neighbor reported that she never saw anyone come into or out of the house at 2207 Seymour. Other neighbors reported that they had drunk a beer and had pizza with him and had no idea he was anything but a regular guy.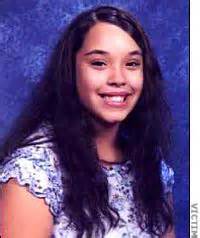 A policeman on TV news 19 confirmed that the women are currently at Metro Health Hospital and the Cleveland Police are planning a press conference at 9:30 p.m. which will take place at Metro. According to Cleveland Police, several young children were found in the home as well.
No new information was released by authorities in the 9:30 PM news conference.

VIDEO – See and Hear Charles Ramsey tell the story of how he helped rescue Amanda Berry in his own words to a Channel 5 news reporter. Even the Cleveland Police Dispatcher had difficulty believing that Mr. Ramsey was telling the truth. Amanda herself got on the phone and said who she was begging them to send police quickly. Gina DeJesus and Michelle Knight apparently were still locked in the house across the street and weren't released until the police rescued them!
See coverage of one of the numerous yearly vigils that Amanda Berry's and Gina DeJesus' Families had on the anniversaries of the kidnappings and on the teenage girls birthdays. Sadly, Amanda Berry's mother died several years ago, but the rest of her family never gave up hope, nor did Gina's.
Editor's Note: There are very few people in the Greater Cleveland Area who will not recognize Amanda Berry's and Gina DeJesus' names and the facts surrounding the events on the dates of their abductions. However, since Michelle Knight was an adult when she was kidnapped, the news didn't report on her case like Amanda's and Gina's, so I have not been able to locate any information about her. As it becomes available, I will post updates. I cannot find a picture of Michelle Knight and she was never connected to the two teenage girls' stories. I only learned of her name and abduction around 8 pm May 6, 2013, when the news people on TV said they had a name for the third woman found at 2207 Seymour. Although Amanda and Gina were abducted in the same general area, no one was certain they had been kidnapped by the same person. I was shocked to learn that not only were they abducted by the same person, they were kept together in the same house in the general vicinity for 10 years. — Donna Calvin, The Watchwoman on the Wall
Related Stories and Updates
Amanda Berry, Gina DeJesus, Michelle Knight Found Alive – May 6, 2013