Are you are already burned out of your Christmas music choices at home or what is available on the radio? Maybe you need a fresh new supply of CDs or MP3s. Here are five of the newest that just might fit the bill.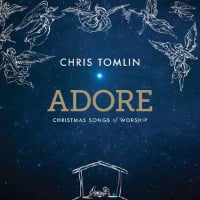 Chris Tomlin: Adore: Christmas Songs of Worship
This is the #1 Christian Christmas album selling this year, but it is not your typical Christmas music. It's a live worship concert recording with music is less traditional and more mellow. You won't find any Santa tunes here and only a few traditional carols. Most of the music was created new and features carols intertwined. One of the more unique songs on the album is "It's Christmas" which is mostly a version of "Away in a Manger" with a new chorus, but what makes it unique is that is has a snappy beat –something you don't usually hear with this song. If you love Chris Tomlin and/or worship music, this is for you.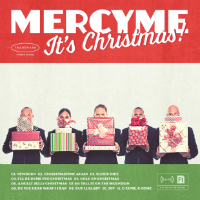 MercyMe: It's Christmas!
The #2 best-selling Christian Christmas album is also, in my opinion, the best. Unlike other Christmas albums where the singers just sing a sad version of "Jingle Bells" which sounds just every other version of the tune, these guys find a way to make them their own. Their version of "Sleigh Ride" is slow and relaxing, "Do You Hear What I Hear" has a more classical feel to it and "A Holly Jolly Christmas" sounds like it was recorded in a pub. It's really fun. Their original song, "Newborn," is hauntingly beautiful but if you want fun, the best is "Christmastime Again" which they have been singing in different appearances including the Macy's Thanksgiving Parade. However, because the songs are so varied, you will probably love some and not care for others, but it is still a winner.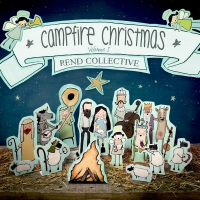 The Rend Collective: Campfire Christmas Vol. One
There really isn't any group out there that sounds like The Rend Collective. The Irish bluegrass band's music is delightfully different and this Christmas release is no different. The music sounds like what you might hear on a youth group outing after a holiday hayride. Like MercyMe, The Rend Collective finds a way to make each traditional carol their own in addition to adding a few new songs as well. Overall, the album is pretty peppy and celebrative. The shortest song is slightly over a minute in length and the longest just over five. The best of the bunch is probably "Joy to the World (You Are My Joy)." I recommend pouring yourself a cup of cocoa and string a garland of popcorn and cranberries while listening.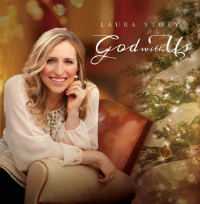 Laura Story: God With Us
If you are a Laura Story fan, this one may surprise you from the very song. Story tends to be more of a mellow, more thoughtful singer known for her worship music. However, unlike Chris Tomlin's Christmas album, Story's album is bolder, has a quicker pace and features an orchestra and choir in some songs. The first song of the album, "Love is Here" is a toe-tapper and could be played any time of the year (and probably will). Her version of "O Come O Come Emmanuel" sounds majestic with a full choir and bleeds into her own song, "Emmanuel." The album features two duets: "O Come All Ye Faithful" with Steven Curtis Chapman and "Behold the Lamb of God" with Brandon Heath. Overall, the album is a nice departure from Story's usual fare.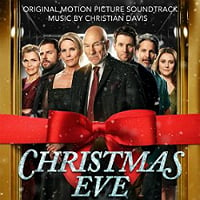 Christian Davis: "Christmas Eve" Soundtrack
Not to be confused with Chip Davis of Manheim Steamroller fame, Chip Davis composed the music to the independent film, Christmas Eve. Overall, the album will appeal to those who love movie soundtracks and most of the music doesn't sound the slightest like Christmas music. However, the one song you should consider downloading from iTunes is his version of "Silent Night" that was performed by violinist Jenny Oaks Baker, who made her film debut in the film as well. It is simply incredible.