I recently had the opportunity interview musician Christian Davis and while doing research for background information on this man, I naturally "Googled" him. Here is what I found out:
– He's not the multi Dove Award winning southern gospel singer.
– He's not the owner of Slydoggie Productions who once opened for acts like Christina Aguilera, 'N Sync and Backstreet Boys.
– He's not the guitarist for Chloe Dolandis, Beauty to the Moon, Spoke The Za and The FAU Jazz Ratts.
– He's not related to Chip Davis of Manheim Steamroller fame.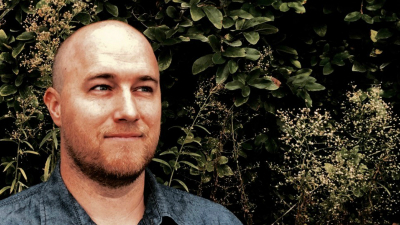 So who is he? Christian Davis is a composer for movies with credits on hits such as Adam Sandler's Grown Ups, Just Go With It, Kevin James' The Zookeeper and AMC's The Prisoner.
"Are you aware that they are so many musicians out there using your name?" I asked him and he tells me a list of Christian Davis' that he has occasionally mix ups happen regarding emails and phone calls. I suggest to him that maybe he needs to add his middle initial to his name like Michael W. Smith. He says that he'll think about it.
Beginning his career at Hans Zimmer's Remote Control Studios, Davis currently works out of his own studio in Los Angeles, CA. where he writes the musical scores for many movies – some of which you have heard of and some you haven't. He tells me that he'll pretty much write for anything including TV shows, video games and commercial jingles.
Davis is a gifted musician and composer though relatively unknown but unlike "famous" musicians, he doesn't have to travel around the country playing the same music over and over again which is something is happy about. Each day brings a new project and new styles to create.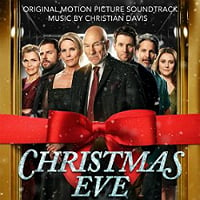 His most recent project was for the current comedy release, Christmas Eve, which was directed by his father, Mitch Davis. It was their first collaboration together. I asked him what it was like working his dad thinking that it might have been stressful. Instead, it was pretty much old hat.
When Davis was going up, it wasn't unusual for his father to move the family to wherever he was filming. He likes to say that he grew up in the circus. In 2000, while filming Disney's The Other Side of Heaven, the family lived in the Cook Islands for about six months. It wasn't usual for Christian to jump in and help out where he could with the film's lighting crew. However, for Christmas Eve, Davis says that working with his Dad this time around was different in that they were working as two seasoned professionals.
If you visit Davis' website, you'll see that he has written for a variety of different genres of film. I asked him if there were any projects that he regretted writing for. He said that there was, but didn't give any hints on which projects those were. Smart man.
Davis, who is super nice by the way, explained to me how the process tends to work for writing music for movies. I questioned that it must be difficult to "talk" music and he agreed quoting Steve Martin: "Talking about music is like dancing about architecture." However, I will do my best to pass on what David taught me.
Since every movie, project and director are different, the process is never the same twice, but generally, he receives some sort of outline for the type of music needed for particular scenes. The notes may say something like, "Need a melancholy tune here" or "Music to highlight hilarious comedy stunt goes here," at least, that is how I understand it. He then puts together a rough draft in musical form using a simple keyboard and then sends the mock up to the director to find out if he is on the right track before he does anything else. There is no need to write music for an orchestra if the director is thinking the scene should feature something a lot more simple like a single guitar.
In Christmas Eve, different groups of people get stuck in five different elevators in New York on the night before the busiest holiday in the U.S. The music featured here is mostly electronic and changes depending on which elevator the movie is focusing on. The exception to this are two scenes that take place in a freight elevator and include a members of a philharmonic orchestra. One song is a rather jaunty version of "I'll Be Home for Christmas" (and one of my favorite scenes by the way) where each players adds their own "something" to the song. The second is a beautiful version of "Silent Night" that was performed by violinist Jenny Oakes Baker. It is simply incredible. Sadly, the former is not included in the soundtrack release, but "Silent Night" is and is worth a download from iTunes.
When wrapping up my conversation with Davis, I asked him what was something he wished people knew about him. He said, "Tell them that I once had a luscious head of hair." Instead, I like to suggest that you check out Davis' website where you can listen to samples of his work.