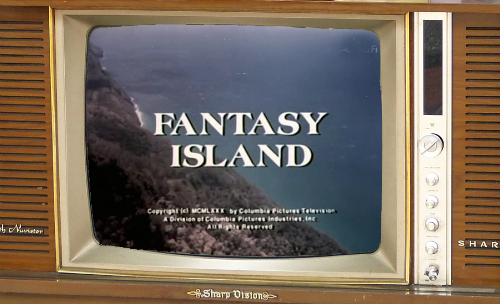 If there is any wonder that ideas are running out in Hollywood, look no further than the more and more reboot projects currently airing and the others coming down the pike. Some shows have been successful (Hawaii Five-O, Girl Meets World and even The Odd Couple) while others haven't (The Bionic Woman, Night Rider). Some that have been planned, like the new Coach, get cancelled before a pilot has even been made. Some are designed to be more like spin-offs rather than a reboot and other have been so "re-imagined" that they barely resemble the show that they are supposedly based from. So, with that in mind, take these three new projects with a grain of salt.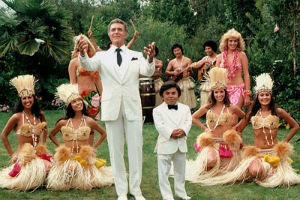 FANTASY ISLAND
The original: Aired on ABC from 1974-1984 and starred Ricardo Montalban and Mr. Roarke and short-statured Herve Villechaize as his sidekick, Tattoo. Both were always seem impeccably dressed in white suits. Together, they ran the luxury resort, Fantasy Island, in the Pacific, where they allowed guest to fulfil their not so secret fantasies. The end result was sort of a grown-up's version of a Mrs. Piggle Wiggle story, where the guest would learn the hazards if they actually received what they wished for. Most guest left the island in a better state of mind than when they first came.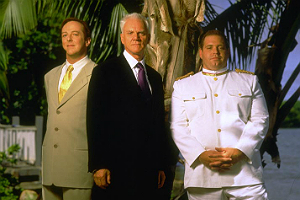 First Update: ABC first ran a reboot of the series in 1998 with Malcolm McDowell at Mr. Roarke sans Tattoo. This Roarke had three assistants: Ariel (Madchen Amick), Harry (Edward Hibbert) and Fisher (Fyvush Finkel). This one had a dark edge to it making one wonder if Roarke was actually, the devil. McDowell was excellent, but the show failed to register with viewers and was dropped halfway through the season.
New Update: Much different the first two. The Fantasy Island spoken of is actually the name of a travel agency run by "a brilliant, dynamic and sexy woman … that provides clients with his/her most intimate, dark or outlandish fantasy." Sounds lot less family-friendly than the original.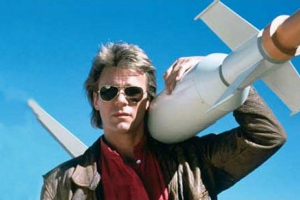 MACGYVER
The Original: Aired on ABC from 1985-1992 and starred Richard Dean Anderson as Angus MacGyver as a secret agent who refused to carry a gun and was able to create incredible escapes from using everyday, seemingly unrelated articles.
New Update: This time, the show is slated to appear on CBS and will be produced by NCIS: Los Angeles executive Scott Gemmill and director James Wan (Saw and Furious 7). The new show appears to feature a fairly faithful adaptation of the original and would be produced again by Henry Winkler.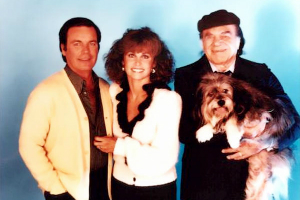 HART TO HART
The Original: The original Hart to Hart survived on ABC from 1979-1984 not from its storytelling but because of its chemistry of the shows three stars: Robert Wagner, Stefanie Powers and Lionel Stander. Like Bruce Wayne (aka Batman), the Harts were rich and owned a huge empire, but never seemed to work on their day jobs. Instead, the two fought crime in series of comedic action adventures.
New Update: In the strangest conception of all three of these projects, the new version would feature a gay couple and be shown on NBC, whose other gay or nontraditional lifestyle shows (The New Normal, One Big Happy) have failed miserably. The new series is said to be focus on straight-laced (but not straight) attorney Jonathan Hart and free-spirited investigator Dan Hartman in a "modern and sexy retelling of the classic series." It promises to be action-packed like the original.