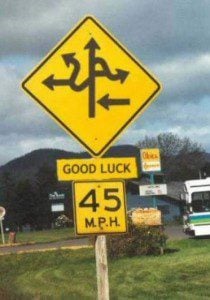 A typical horoscope lays out what you can expect for yourself in the next week or month based on your Sun Sign. That sort of thing is great, sure… especially if you happen to be the only person on your planet. Astrology, like life in general, is a lot more complicated than "there are twelve types of people, and here's what's going to happen to them today."
(Wondering what the next few months hold in store for you? Write me with your date, time, and place of birth — and I'll send you a free sneak preview!)
This "horoscope" is a listing of the major planetary aspects, ingresses, and events for July 2021. Each aspect is described below, with the date the aspect is exact and a "+/-" which indicates the number of days that aspect will be most in effect. Generally, the closer to the exact date, the more pronounced the effect of the transit. And of course, as with everything else in life: your mileage may vary.
(Eastern time zone)
July 1, 2021 1:08 PM Mars opposite Saturn
(+/-8 days) Oh man, what a drag. Everything seems heavier and more difficult.
July 4, 2021 1:39 AM Mars square Uranus
(+/-8 days) …except when it suddenly gets freaky, weird, and out of control. Face it friends: this is going to be a challenging week.
July 5, 2021 7:14 PM Sun sextile Uranus
(+/- 4 days) Get freaky, get creative, get out and have fun (keeping in mind the warnings above)!
July 6, 2021 7:39 AM Mercury square Neptune
(+/- 4 days) Your thoughts and words are likely to take on a softer and more spiritual tone… or as my Dad used to put it, "stop spouting nonsense and try not to sound like such a hippie!"
July 7, 2021 2:36 AM Venus opposite Saturn
(+/- 6 days) A bit of a chill blows into your love life, but with it comes some clarity and perspective.
July 8, 2021 7:25 PM Venus square Uranus
(+/- 6 days) Strange and unusual affections, new attractions, and peculiar tastes are cropping up in unexpected ways and places.
July 9, 2021 9:16 PM New Moon at 18 degrees Cancer
July 11, 2021 4:35 PM Mercury enters Cancer
July 12, 2021 7:45 PM Mercury trine Jupiter
(+/- 4 days) Big words and big ideas jump out all over the place, but make sure you're being as brilliant as you think you are.
July 13, 2021 1:33 PM Venus conjunct Mars
(+/- 5 days) Sex drives are high …but your sex drive may be too amped up to be a reliable guide to what is or isn't a wise decision.
July 15, 2021 8:49 AM Sun trine Neptune
(+/- 4 days) Your place in life gets a little hazy, but not necessarily in a bad way.
July 17, 2021 10:46 PM Sun opposite Pluto
(+/- 4 days) Tensions arise when egos clash.
July 20, 2021 9:37 AM Mercury sextile Uranus
(+/-4 days) New insights and new thoughts fuel your communications. It's time to innovate.
July 21, 2021 8:37 PM Venus enters Virgo
July 22, 2021 10:26 AM Sun enters Leo
July 22, 2021 12:45 PM Venus opposite Jupiter
(+/-6 days) Be happy! Have fun and be flirty​! Totally give up on sticking to your diet!
July 23. 2021 10:37 PM Full Moon at 1 degree Aquarius
July 24, 2021 4:35 PM Mercury trine Neptune
(+/-4 days) A good time for creativity and meditation.
July 25, 2021 8:15 PM Mercury opposite Pluto
(+/-4 days) It's time for some serious thoughts and words… but be careful with your delivery.
July 27, 2021 9:11 PM Mercury enters Leo
July 28, 2021 8:42 AM Jupiter (retrograde) enters Aquarius
July 29, 2021 3:50 PM Mars opposite Jupiter
July 29, 2021 4:32 PM Mars enters Virgo
Want to know how to work with the current and future energy to get maximum benefit? Feel free to write me about it!
CLICK HERE to find out how you can get a personalized, informative, life-changing consultation that will help you take charge of your life in the next year!
CLICK HERE to join the OH MY STARS Facebook Fan Page, and get exclusive content, an additional discount on a reading, and more material on blog entries!