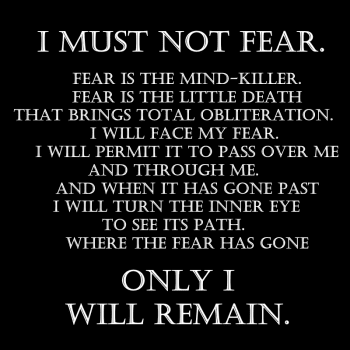 (Wondering what the next few months hold in store for you? Write me with your date, time, and place of birth — and I'll send you a free sneak preview!)
MC: Hey, how you doing, buddy? I wanted to talk to you —
SATURN: "Buddy" is not a proper form of address for me. Why I even gave you my number in the first place escapes me.
MC: Sorry, Lord Saturn.
SATURN: (sighs) Never mind. It doesn't sound right coming from you. Now why were you calling?
MC: Well, I feel like there's something more that needs to be said before you leave Capricorn. And yes, I know you'll be back there on July 1st, but this seems — special.
SATURN: Ah yes. I'm now in the 29th degree.
MC: The anaretic degree, where you seem to be more powerful than usual. And we're all taking quite the beating down here.
SATURN: Did you know that "anaretic" is from ancient Greek, and means "destroyer"?
MC: Yeah, makes sense to me. So anyway… I honestly don't know what to say about you, and the effects you seem to be having right now.
SATURN: Well you could always do another blog entry about coronav —
MC: I really think that what I've written so far has been enough. Or at least, I've said what I have to say for now. There are the economics effects of course, but other than some general observations, I'm not an economist. And Beliefnet doesn't want me to stray too far into politics. I'm good with that, though. We get more than enough of that sort of thing elsewhere. And yet… there's so much fear out there right now. Is that your doing?
SATURN: Ah. Common misconception. I provide the tests. How much one gives in to "test anxiety" isn't on me.
MC: So many people are falling back on spirituality to get through things. And that's great, sure — except as you know, I wasn't raised in that tradition.
SATURN: I am in the Ninth House of your chart, after all.
MC: And you're trine its ruler, my Neptune. So thank you for that.
SATURN: My pleasure.
MC: So what am I supposed to tell people? I wasn't raised in a home that relied on prayer or sermons or anything like that.
SATURN: Yet you found Spirit all over the place, hiding in unexpected places. (Pause) And if you think about it, you already know what to say about me at 29 degrees Capricorn, based on your major formative "spiritual texts." "The Astrologer is a geek" and all that.
MC: Let me think about that. (pause) Um… "May The Force Be With You"?
SATURN: (chuckling) No.
MC: Um… hmmm. "Space, the final frontier"? Nah, that's not right.
SATURN: You already know how to fight the fear, which is ultimately what I think you want to do. Think about it. You already know what wisdom to borrow that will say what you want to say, and help others.
MC: (long pause) "I must not fear. Fear is the mind-killer."
MC AND SATURN (together) "Fear is the little-death that brings total obliteration. I will face my fear. I will permit it to pass over me and through me. And when it has gone past I will turn the inner eye to see its path. Where the fear has gone there will be nothing."
MC: "…Only I will remain."
SATURN: See? You've got this, kid.
MC: "True strength sometimes comes from the most unlikely places."
SATURN: Okay, quoting Dune was enough. No need to throw in Babylon 5 too.
MC: Thanks man. You really are a good guy, you know.
SATURN: Sure. Tell your readers that. See how well that goes over.
Want to know how to work with the current and future energy to get maximum benefit? Feel free to write me about it!
CLICK HERE to find out how you can get a personalized, informative, life-changing consultation that will help you take charge of your life in the next year!
CLICK HERE to join the OH MY STARS Facebook Fan Page, and get exclusive content, an additional discount on a reading, and more material on blog entries!