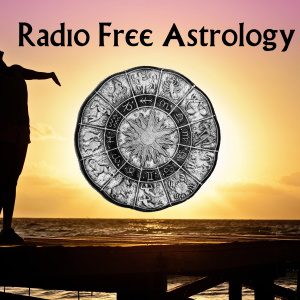 The planets are always moving, and every month there are new planetary aspects affecting life here on Earth. If you'd like a complete rundown of the major aspects happening in November 2019, click here. But if you're not in the mood to do a lot of technical reading, suffice to say there are a few major aspects that are worth your attention.
First of all, this month brings us the final exact Saturn Neptune sextile. that aspect, although subtle and easy to miss, can be incredibly constructive. It signal a time when your dreams and aspirations can be made to manifest more clearly and in a more enduring manner in the real world. Don't let it go to waste!
Mars will be doing some naughty things this November, thanks to Mars square Pluto. It will be doing some nice things, with Mars sextile Jupiter. And later in the month, Mars will be doing some just plain weird things, thanks to Mars opposite Uranus.
As for Venus this month? Well, as the saying goes: good girls go to Heaven, but bad girls go everywhere!
But hey, who's got time to do a bunch of reading? So, here you go: the big astrological news for November 2019… in convenient podcast format, suitable for playing the in the background while you avoid work, argue with people on the internet, or play with your cat. Enjoy!
Want to know how to work with the current and future energy to get maximum benefit? Feel free to write me about it!
CLICK HERE to find out how you can get a personalized, informative, life-changing consultation that will help you take charge of your life in the next year!
CLICK HERE to join the OH MY STARS Facebook Fan Page, and get exclusive content, an additional discount on a reading, and more material on blog entries!