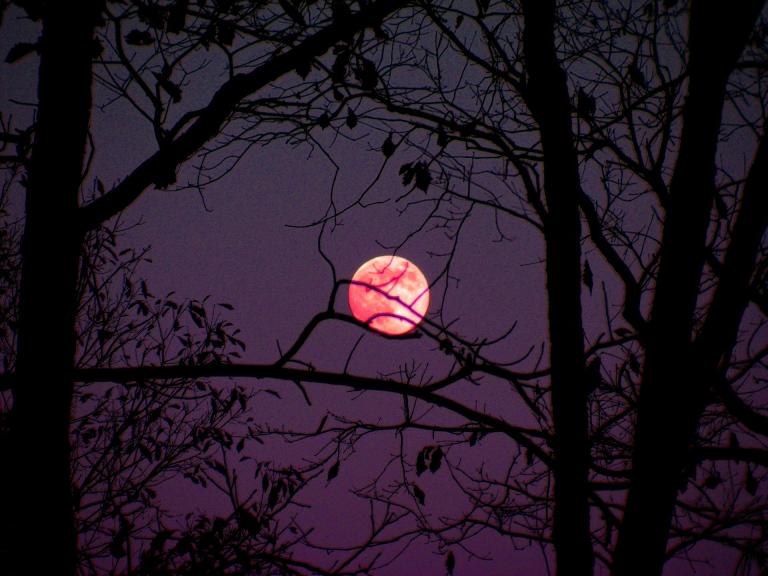 When super moons happen, many people wonder if the occurrence is a sign of the end times. This claim is only getting stronger as we continue to deal with the COVID-19 crisis and other seemingly prophetic signs.
April's full moon is not only pink but also a super moon. The moon will be at its fullest on Monday at 11:32 p.m. EST, NASA reports.
"With clear skies continuing overnight, whether it's this evening or tomorrow morning, we're going to have a brilliant scene on tap," WBZ CBS Boston Meteorologist Zack Green said.
When supermoons occur, they appear bigger and brighter in the sky because they are closer to the Earth. Interpretations of what qualifies as a supermoon can vary; they are often based on the distance between the moon and Earth during a year.
Monday's supermoon will be the second-closest full moon of the year, EarthSky reports. Though it is called the pink moon, the color does not vary greatly from what we typically see. The name really comes from the pink early springtime blooms of the Phlox subulate plant, native to eastern North America, CBS WBZ CBS Boston reports.
Several religious celebrations align with the moon, NASA reports. For Easter Christians, the pink moon aligns with Easter. In Eastern Christianity, Easter is marked on Sunday, May 2nd.
Supermoons can cause great changes on Earth, which supports some claims that this phenomenon is a sign of the end times. One of the changes a supermoon can bring on is the largest tides of the year. They can also cause tectonic activity from the gravitational pull of Earth's rocky satellite.
Do you believe tonight's supermoon is a sign of the end times, a prophetic sign?