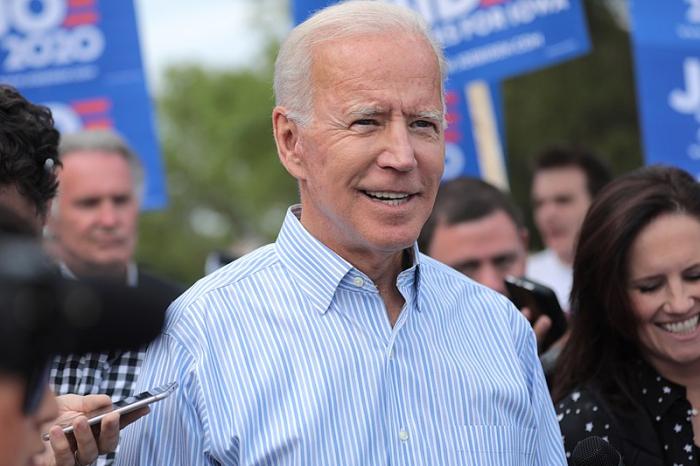 Franklin Graham reacts to Biden leaving God out of National Day of Prayer address.
Biden is the first president to omit "God" from his address on the National Day of Prayer.
Many Christians are wondering why the devout Roman Catholic didn't mention God during the prayer proclamation. No president has left God out of the address since it was created in 1952 by a joint resolution of Congress and signed into law by President Harry Truman, the Catholic League reports.
Graham, who now runs the Billy Graham Evangelistic Association that his father founded, told Fox News he couldn't figure out why Biden left God's name out of his proclamation.
"I'm not sure that [Biden] even knows. It was probably a staff person that wrote it and maybe not even ran it by him – because I don't think Joe Biden would have approved that one," Graham said.
"This is a National Day of Prayer. Of course, we need to call on God – and not just some generic 'gods' or some 'power' in the air – but on God Himself, the Creator who made and created the Earth and who sent His Son, Jesus Christ, from Heaven to this Earth to save mankind from sin by dying on a cross."
"There is no one else to pray to except to God," the evangelist added.
Fox News host Pete Hegseth mentioned Graham separately made remarks on Facebook about the president and the prayer address just before his interview with him.
"Why would President Biden omit God?… I was deeply saddened to read that President Biden is the first president to omit the word "God" in his proclamation. That speaks volumes, doesn't it? It is hard to believe we have come this far," Graham wrote in a social media post.
Biden is the second Catholic president in U.S. history and was expected to have his faith on full display, but these actions are raising some eyebrows.
Why do you think Biden omitted the word "God" in the prayer proclamation? How worrisome is this?