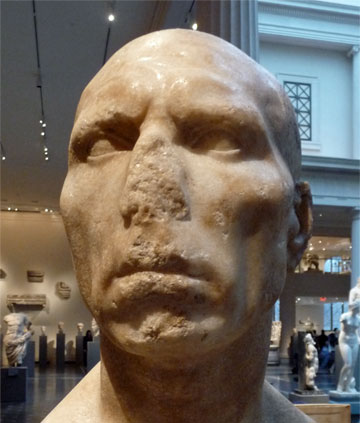 During a recent trip to New York City, I visited the Metropolitan Museum of Art. "The Met," which contains over two million works of art, is one of the world's largest art galleries. You could spend days wandering through its rooms and corridors.
I was delighted to see works by some of my favorite artists (Rembrandt, El Greco, Van Gogh, Vermeer). But I was most surprised by a bust in the Greek and Roman Art exhibit. A sign identifies the bust as "Marble portrait bust of a man. Roman. Julio-Claudian period, mid 1st century A.D." I'm sure the experts at the Met think they know what they're doing.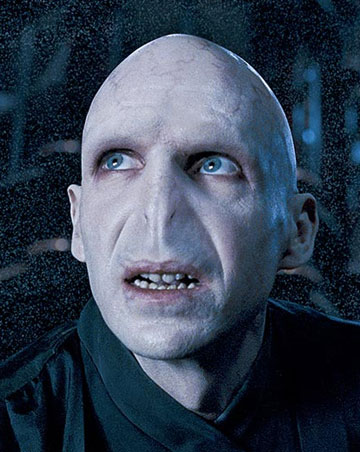 But if you've seen the recent Harry Potter movies, you know very well who the bust represents. It's none other than Voldemort, the most evil wizard of all. Who knows how the Dark Lord got his bust in the Met? But there's no question about its true identity.
You check it out for yourself. Am I right, or am I right? Could this be a bust of Lord Voldemort?