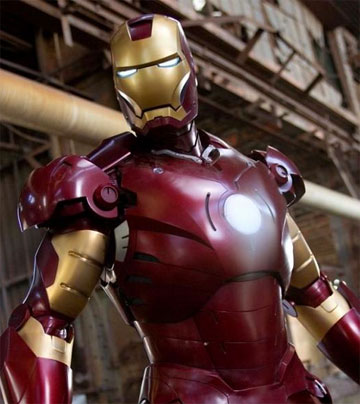 I'll get back to my series on preaching tomorrow. But I wanted to recommend a movie today. Yesterday, my son and I, along with a couple of friends, went to see the film Iron Man. I'm happy to report that this is a delightful film. It has quite a few intense moments, along with considerable violence, so I wouldn't recommend it to pre-teens. (For more details on what might be objectionable in Iron Man, check this Screenit! summary.)
What I liked about Iron Man was:
• a good story (in a comic book genre);
• engaging performances;
• delightful and believable special effects;
• some great shots of the Sierra Nevada mountains in California;
• not taking itself too seriously.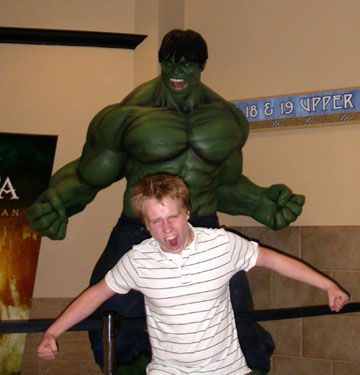 If you see this movie, be sure to stay to the very end of the credits. There's a little surprise waiting for you.
For a more substantive review, see this one by Ben Witherington.
Just outside of the theater was a fantastic sculpture of the Incredible Hulk, meant, no doubt, to whet our appetite for the upcoming movie. The Incredible Hulk will be in theaters on June 13. It looks like a wild ride.
My son just couldn't resist posing with the Hulk. Well, okay, okay, I urged him to do it. Definitely a resemblance.