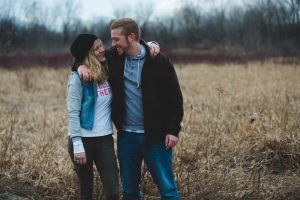 Few weeks ago a Beyondages staff writer Monica Sarran approached me for some feedback about the impact of various forms of communication on today's dater. She quotes me on page 3 talking about how those of us in our 30′s (and in my opinion early 40′s) are hit the hardest with the technology woes of dating due to the fact that some have stuck with traditional communication methods (phone and in-person), some have adopted a hybrid of old and new and others are on the vanguard of all that's new and shiny (social networking, Twitter, Facebook, skype, whatsapp and the like.) It can be confusing, frustrating and at times detrimental for a dater to stick hard and fast to one form of communication and refuse all comers who don't adopt that approach. There are some simple guidelines that may help you navigate the flow, but the best rule of thumb is still the Golden one… treat others as you would want to be treated.
By developing flexibility and ease within the different forms of communication, you can increase your pool of eligibles and stay fluid enough to handle whatever ball your date tosses your way. If you have a phone that makes texting hard or a job that negates the ability to use a smartphone or email for anything non-work related, just communicate that to your love interest. If they can't work with you, then perhaps they need to work on their own flexibility.
When just starting to date someone, avoid assumptions about how and why he or she chose one form of communication over another. Just because he texts hello, it does not mean less than if he called and said it.  Instead, look at each method of communication as a way to get to know that person better. We live in an era of expediency, multi-tasking, stress and too many options. Those who decide to be the spoke in the wheel of our day are often the first to get the ax in preference for someone who will fit into the flow.
And while its getting more and more common to see two people on a date with iPhones in hand or Android on the table, just know that you are treading on thin ice with your date if you ignore them in favor of whatever text, email, call or application happen to pop up on your phone. Most of us haven't lost a taste for face to face reality in this world of virtual everything else.
p.s. watch out for the Tweet and run. If you're using Twitter under your own name (or a recognizable pseudonym,) avoid tweeting anything negative about dates since it may lead to you never having another one again. Google loves the Twitter stream and when a potential date Googles you… your ship may be torpedoed by your own bad words about your last date.