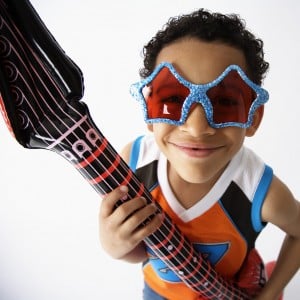 On Sunday, I posted on The Conscious Mom's Guide Facebook Page a powerful piece written by Gabriel Arana, web editor at American Prospect. It was a personal piece called 'My So Called Ex-Gay Life' and in it he shared his experience of trying to 'not be gay'.
I posted this piece because it speaks, so powerfully, to our conscious responsibility as parents to embrace who are children are, whether that's their sexual orientation, emotional expression, intelligence, physical appearance or any other aspect of who they inherently are.
How many parents try to get their kids to be someone other than who they are? Maybe because they feel it will be too hard to live life as the shy kid, or the loud kid, or the dramatic kid or the gay kid. Or maybe it's because they themselves can't imagine 'going through life like that', or maybe it's because their sensibilities just can't embrace the personality or choices of their child.
Kids want to be accepted and when a parent demonstrates that their child's own behavior, beliefs or approach to life is not acceptable, they, the child, will either try to conform or they will rebel, but either way they will be left to deal with the awareness that who they are is not 'O.K.' in the eyes of the people who love them the most.
The opportunity we have as parents is to see who are children are and to help them embrace all that they are. In whoever they are, and however they show up, if as parents we have concerns or worry for their well-being or their ability to 'fit' into the world, then it is our job to help strengthen them and to support them, not to make them change. Because in trying to make them change, all we succeed in doing is teaching them that how they feel, what they think and how they are comfortable living is wrong.
For example if your child is shy, we shouldn't make them feel bad or uncomfortable or wrong for being quiet, we should help them find the strength in that and to celebrate that. Maybe the child who is perceived as shy or quiet is actually discerning and thoughtful. So rather than saying 'my child is shy,' we can say 'my child needs to take in everything before she engages.' This is a much more validating and positive statement for any child to hear. In the same vein, maybe the child who is loud isn't unaware of others, but he just has exuberance for life and living. Maybe the child who loves to entertain isn't looking for attention but really loves to make people laugh and loves to see them happy.
It is our own programming, issues and stigma that we carry that makes us see our children through anything other than loving eyes. If you worry about your child's behavior try to understand what motivates your child. If you worry about who your child is, look at what makes you worry.
If we want our children to love who they are, it helps if we love who they are first.
© 2012 Christine Agro
Have friends who will benefit from this information? Use the handy share options provided at the top of the article . You'll find Facebook, Twitter, Google +1, Email or click the 'share' for many, many other options.
Remember, join me at The Conscious Mom's Guide for more insight, guidance and to connect with a growing group of conscious parents.
Have questions about your child or need support? Christine offers private readings as well as on-line support at The Consicous Mom's Guide
Christine Agro is a Clairvoyant, Naturopath, Master Herbalist, Conscious Mom and Author of 50 Ways to Live Life Consciously as well as of The Conscious Living Wisdom Cards (Special Moms' Edition). Christine is founder of The Conscious Mom's Guide , a membership site where she helps support you on your own journey of living life consciously and on your journey of being a Conscious parent. You can also join Christine on Facebook. To contact Christine, invite her to speak or to schedule an appointment with her please email her.