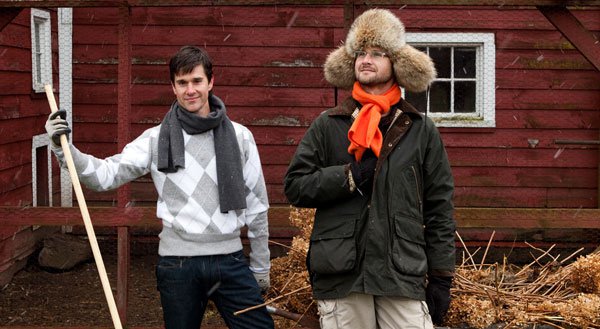 Ever dreamed of uprooting yourself and moving from the city to the country? Brent Ridge and Josh Kilmer-Purcell did, and now they've got the farm to prove it! Wielding goats, a mansion and chemical-free handmade products including the exceedingly popular goat's milk soap, Ridge and Kilmer-Purcell have created a large following, thanks in part to their Planet Green reality show, "The Fabulous Beekman Boys."
Named after the Beekman Mansion in Sharon Springs, New York, where the two operate their farm, the boys' brand is called "Beekman 1802." Living off the land, creating organic products, and even working on a cookbook, these two prove that Green Acres really is the place to be.
In addition, not only do the Beekman Boys rely on locals to help create their products, their town–once facing a declining population and economic struggles–is now drawing hundreds of visitors and new residents from across the country, thanks to the popularity of the Beekman Boys.
Wouldn't you like to be their neighbor?
Or, if moving across the country to learn to milk a goat isn't quite feasible, consider just lathering up–there's a different scent for each month of the year.