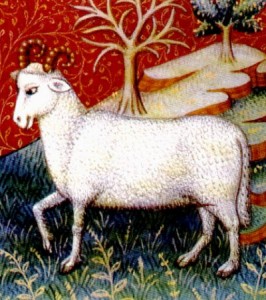 This Eclipse creates such dazzling fire.
This Total Lunar Eclipse is in Aries next week, October 8th.
It is part of a Grand Trine in Fire (Aries/Leo/Sagittarius), and it's not that this cancels out the wrecking ball quality of a Total Lunar Eclipse, but instead makes it that much more bright with truth.
It burns up your tears.
Whatever has to end, shall end (within the year) and you shall send it off with horses and parade and fanfare because frankly you are DONE.
Caution: Lunar Eclipses are oppositions between Moon and Sun. Oppositions fight. There will be TENSION. Don't expect everyone, or anyone, to agree with your Pioneer attitude or you compulsion to go it alone at this time.
Sun in Libra fights for peace. Moon in impulsive Aries just LEAVES.
I'm doing an Eclipse class on-line for the first two weeks of October (Contact me for details if you want to join us.) This morning I told them this, among other things:
Full Moons bring you clearness, clarity. More than clarity. They bring REVELATION, the WHOA of revelation. By this point? You may be exhausted. The Eclipse revelation/news can feel like the sad trumpet. You just kinda… notice the bleat. Oh. That. Is. Ending. And yet I think there may be a bolder sound for many of us…
And yet I love this Eclipse. It's RAW (hard to kill Pluto squares the Full Moon) and crazy inspired (hello Moon Uranus conjunction), and it doesn't care if it wins the war. Because there really is no war. Not anymore. There is only a single flame. Yours. Aries. One. WANDS. Fire.
My card for you:
You've seen this card before. I know you've seen this card. Earlier this year, last year, I know you've seen it and you're sick of seeing it. This is the LAST TIME you will pull this card in this context. I think this is your send-off. This is your last goodbye. This is reminding you that what you've been holding onto isn't so savory. Not only is there nothing there for you, but it hurts.
This is a painful card under any circumstance — the Five of Pentacles — but the fact that I pulled it for the TOTAL Lunar Eclipse tells me, tells you, that this phase, this bonding to your suffering is ENDING. Hallelujah for that, my friends. Hallelujah.
Wishing you good cards xx
*
P.S. To get a personal reading from me, please get in touch. I use both Tarot & Astrology in my unique hybrid readings. Special rates for my Beliefnet readers. Click here!