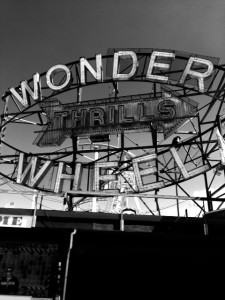 I'm going to be changing my approach to the way I do Tarot and Astrology readings. And I know it will take time. It will be a process (Virgo keyword!)
But this is what I'm thinking: instead of giving answers or trying to give answers (what we call prediction or divination), I am going to work towards steering people towards the right QUESTIONS.
And this, my friends, is not as easy as it sounds. In fact, I think it may be easier for me, at times, to predict or divine — depending on the context, no intuitive is right every time — than to actually coax the querent towards discovery of what they actually NEED TO KNOW — but without providing the answer.
This is my real life example for the JUDGEMENT Tarot card.
*the revelation is here
*making a decision
*renewal
*what I call the glory glory hallelujah moment
*let it go, let it all go
*being set free
*forgiveness (of self or others)
*remission, deliverance, release
*new start, fresh start
*reckoning
*FINALLY
*hearing a call, from inside or outside
I forget which client I was working with. Things have been pretty busy lately. And often folks want ANSWERS (as do I!) and I want to help them find answers and… oh. I remember now. I was watching a YouTube video about Human Design (something I know just a smidge about but want to learn more) and apparently NOT KNOWING is key for me. And growing comfortable with not knowing. Something clicked. And not that I'm going to stop making predictions altogether but I do want to change the way I work in some crucial ways. Slowly but surely. That was my Judgement card moment this morning.
What call are you hearing? Are you at a crossroads? A moment of reckoning and no turning back? Sometimes the changes arrive as a surprise. I had all kinds of other things on my mind but not literally the way I DO readings.
I want to help people in ever deepening ways. It is almost VIRGO Season. Virgo always wants to help and fix. Has to learn to "tend" — as a friend of mine put it. Tending as opposed to fixing.
Mercury (communications) is already in Virgo. The Sun enters Virgo later this week. The party is almost over. Sorry Leo! With Virgo, we go back to work and school and detail and new routines and notebooks and puttering and decluttering and separating what is truly needed from what can be dismissed.
Virgo, to me, is ultimately helpful and healing. And a worker-bee. Do they think they know it all? Fairly often. And fairly often they do. It's hard for Virgo to ask for help so when a Virgo actually asks you? Be sensitive to their query. It puts you in the inner circle (similar to Scorpio in this way).
Are you ready for Virgo Season?
If you want to know more about my Tarot class forming at month's end please feel free to contact me. Cost and length of class to be announced soon.
P.S. Are you interested in receiving a personalized Tarot/Astrology reading? I have a new Special going on for folks who find me through Beliefnet, a discount on my usual rates. Click here to get in touch. Also, Tarot class forming later this month! Email for details.