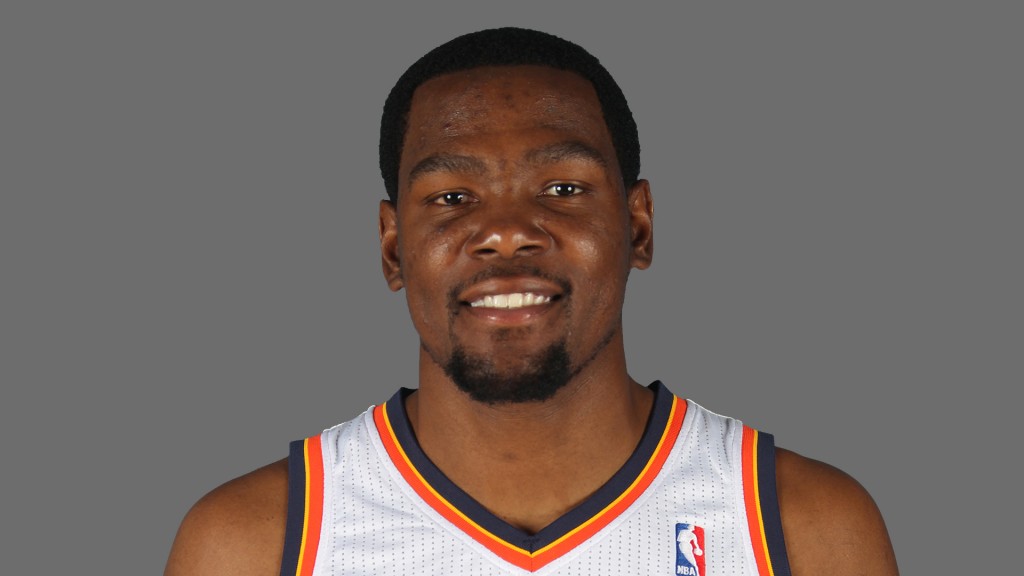 On Tuesday, Kevin Durant won his first career NBA Most Valuable Player award. His acceptance speech has quickly become the source of great inspiration across the country. Durant is truly a unique soul in a league where the biggest names rarely display such authentic humility.
I've had the chance to interview Durant a couple of times over the past few seasons. In this composite of those conversations, he gives credit to spiritual leaders such as his mother and his former teammate (and current Connecticut head coach) Kevin Ollie for leading him down the right path and talks about his desire to honor God in everything he does:
Chad Bonham: What did you take away from the 2012 NBA Finals? Did you appreciate the accomplishment of dethroning the San Antonio Spurs in the Western Conference Finals or were you mostly disappointed that you fell short against the Miami Heat?
Kevin Durant: You can't take that stuff for granted. People play in this league for 15 years and never make it to the Finals. We did it with a bunch of young guys. It was a great experience for us. We really enjoyed going through that. It was really fun.
Bonham: How have you grown as a leader since coming so close to an NBA championship?
Durant: Experience is the best teacher. I've been through a lot—going to the Olympics, going to the Finals, having a lot of good games and having a lot of bad games. It's a rollercoaster ride and I'm just happy I'm a part of it. If it was easy, then everybody could do it. I've learned so much about myself and about my game, and I just keep growing every single year. It's fun that I get to live out my dream every single day. It's a blessing. I can't lose sight of that and I've just got to keep pushing.
Bonham: What is the foundation of your strong faith?
Durant: It comes from my family. I went to a Christian school. I was always intrigued simply about how we got here. Why do we do the things we do? Who made us like this? My mom always sat me down and talked to me and I have spiritual teachers that help me out. I'm not perfect at all by any means. I've got a long way to go to become closer to the Lord but hopefully I can continue to stay on the path. I might take a few steps forward and take a couple steps back and take some steps forward, but I want to get better.
Bonham: Talk about how Kevin Ollie influenced you when he played in Oklahoma City.
Durant: He's unbelievable. He got everybody going (to chapel) and wanting to learn more. I was just one of the guys who was trying to follow his lead. He was a big teacher in helping me do that and making me feel more comfortable in my faith around other people and being able to pray for other people and pray out loud and things like that; take those baby steps. I've been trying to do a better job.
Bonham: Are you encouraged to see a greater number of Christians—guys like Derek Fisher, John Salmons, Kyle Korver, Chris Paul, Stephen Curry, and Luke Ridnour—becoming more vocal about their faith?
Durant: It's unbelievable to know. It's good to see other people walk with the Lord too. We do so much in this league. A lot of people don't know how they got these gifts and how they're portraying them on the floor. It's always good to let people know where all this stuff came from. To see other players in the league doing the same thing is a joy.
Bonham: People always talk about how down-to-earth you are. What's your secret to staying humble in a world where it's all too easy to get caught up in the hype of fortune and fame?
Durant: It's tough man. I can't lie. I can't lie about that. But I always kind of pinch myself and say that any day this can be gone. In the Bible, (it says) the Lord exalts humility and that's one thing I try to be all the time—when I'm talking in front of people or when people tell me I'm great, I (remind myself that I) can always be better. I always work on what I have now. I've just got to be thankful to the Lord for what the gifts He's given me. My gift back to Him is to always be humble and to always try to work as hard as I can. I've got to continue to be that way. I know that if I try to get a big head, my mom is going to do a great job of bringing me back down to size. I have the best of both worlds with the coaches we have here and my parents and my family doing it back at home. I'm in pretty good hands.