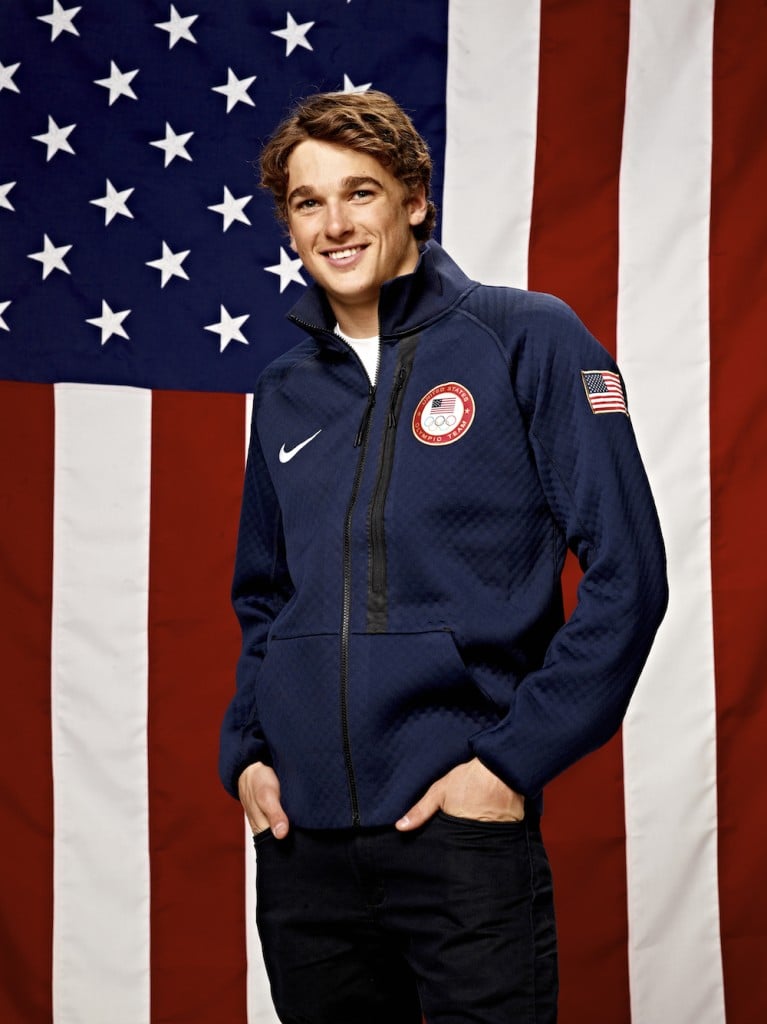 Action sports athletes are often pegged as rebellious, freewheeling and borderline reckless. Freestyle skier Nick Goepper certainly doesn't dispute the stereotype. But what might surprise some is that there's a strong remnant of Christians within the various winter disciplines.
And as more action sports are added to the Winter Olympics, that translates into a chance for athletes like the two-time Winter X-Games gold medalist to show something unexpected on and off the snow.
In this Inspiring Athletes interview, Goepper talks about how he got into the sport, why at least one of the perceptions about action sports athletes is incorrect, and how his faith in God has helped him through some difficult times:
Chad Bonham: Tell me about how you got into the sport.
Nick Goepper: I started skiing when I was five years old. I grew up on a little 300-foot mountain called Perfect North Slopes (a ski resort in southeastern Indiana). It wasn't a great destination in the world, but it was a good enough place to learn how to do tricks. Then I started skiing at a training park when I was about nine or 10. I'm just living the dream right now.
Bonham: How important is it for the sport to be welcomed onto such a huge stage at the Olympics?
Goepper: The inclusion of slopestyle in the Olympics is cool. I think it's going to be a total breath of fresh air. The Olympics needs us more than we need it. We've built our sport off a free spirited attitude about a decade ago. We've separated from mogul and aerial skiing and we've built our own sport and our own tricks. And now we're going back to the roots. But the Olympics is a world stage for athletics and it's going to be pretty sweet to represent our sport and represent our culture and show everyone what we're all about.
Bonham: Tell me about your faith background.
Goepper: My family has always gone to church. I like to think that faith has been a part of my life since I was a lot younger. It's definitely a part of my athletic career. I always wear a cross on my goggles during contests when I'm doing something gnarly. It's a reminder that I've got someone else helping me out.
Bonham: How do you rely on your faith in a culture that sometimes seems counter to religious expression and beliefs?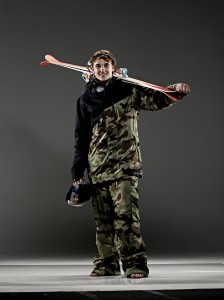 Goepper: Contrary to popular belief, there are actually quite a few guys in the action sports community that have faith and are Christians. There's also that rebellious, anti-establishment attitude that some people have. They like to stir things up, if you will. But all the athletes are individuals. This isn't a team sport. We all have our own styles, our own clothing preferences and our own way of doing things. That's the way I do things and I'm proud of it.
Bonham: How would you define your style within the sport?
Goepper: I'm pretty well rounded. I can do most of my tricks left and right, in both directions. I try to be smooth and confident. But it's still developing. I'm still trying to find my own personal touch in the way I ski.
Bonham: Does it help to have some others within the sport that have similar beliefs?
Goepper: It's never fun to do it by yourself. It's good to have other people that are on the same path as you. It's nice to have that in common and be able to converse with them. It's cool to share that.
Bonham: Do you see the sport as a platform to be a good influence on others?
Goepper: All the exciting contests and travel and sponsorships are cool, but I like to be able to have influence on people and on youngsters. One of the great things about the X Games and the Olympics is being on the international stage. It gives you a cool opportunity to express, not only your personal style, but also your faith and what you believe in and your values.
Bonham: Do you feel any pressure to be a role model and is having that platform is something you take seriously?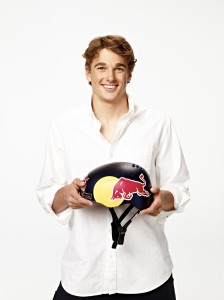 Goepper: Yeah definitely, but there's no pressure. I'm the kind of person who likes to focus on one thing at a time. I'll focus on my skiing and then when I get to the bottom of my run and the cameras are on me, I'll focus on what I need to say, and then I'll focus that night on recovering and getting ready for the next day. I try to keep a pretty one-tracked mind when it comes to things like that. But honestly, I think it's great. Even when there's pressure and distractions and expectations from others or myself, it's a good thing. It just makes me a better person. It makes me stronger.
Bonham: Can you share a time when God helped you get through a difficult situation?
Goepper: He helps me for sure every day and at every contest. But in particular, this past summer I got really sick for two months and had my tonsils removed. A week after that, I broke my hand and had to get surgery on it. The recovery was really frustrating because I had to skip three weeks at the beginning of the season. But I flipped it around and took it as a blessing. I said a lot of prayers and just asked God to do His thing. I did other things to compliment the recovery like getting the right sleep and taking care of my body. But I went back to the doctor after four weeks and he was ecstatic about the recovery of my hand. I take that as a tribute to my faith and my belief in doing the right things.
Bonham: What biblical principle do you rely on every day?
Goepper: I like to quote the verse, "I can do all things through Him who gives me strength." I kind of envision me skiing and God is kind of like an eagle right next to me screeching in my ear that everything is going to be all good. I just try my best and that's all I can ask for.
Follow Nick Goepper and Team USA by clicking HERE.
Photo credit: NBC Olympics/USOC