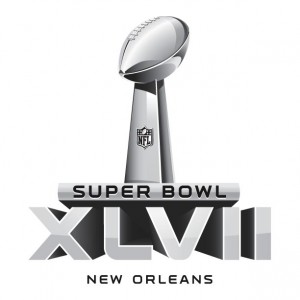 With the Super Bowl XLVII later this week in New Orleans, it's always interesting to check out some of the more interesting story lines that emerge from both teams.
But in this year's championship game, history will be made when, for the first time, two head coach brothers will face each other. Baltimore Ravens head coach John Harbaugh and San Francisco 49ers head coach Jim Harbaugh will pace opposing sidelines in an event that some are dubbing—well, let's not get into that lest we encounter some NFL trademark issues.
Anyway, there are other interesting stories to follow, of course, like the fact that this will be Ray Lewis' last game before ending his career as arguably one of the game's greatest defensive players
And as always, there are plenty of faith stories to be told. Since that's the focus here at Inspiring Athletes, we thought it would appropriate to highlight a few of the Christian athletes and coaches that will be participating in this year's Super Bowl:
BALTIMORE RAVENS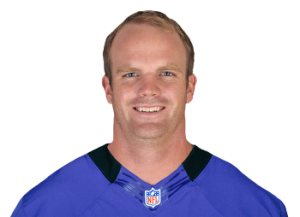 When Billy Bajema (tight end) hits the field in New Orleans, he'll be doing so against his former team. Bajema was one of the last picks in the 2005 NFL Draft—seventh round, 249th pick, to be exact. He turned that opportunity into a three-year career in San Francisco that led to two seasons in St. Louis before signing with Baltimore in 2012.
Bajema has been a quiet, but steadying force at every stop along the way. Much of his leadership ability has been honed by his involvement with the Fellowship of Christian Athletes and Oklahoma City Trinity Church of the Nazarene. An avid studier of scripture, Bajema says one of his favorite Bible verses is Philippians 4:6-7: "Do not be anxious about anything, but in everything by prayer and petition with thanksgiving present your requests to God and the peace of God which transcends all understanding will guard your hearts and minds in Christ Jesus." (HCSB)
"It's great instruction from Paul on how to live with the peace of God," Bajema explains. "It's so easy to get caught up in everything that's going on around us and lose sight of our true purpose on earth, which is to serve God. He has blessed me with the opportunity to play football. It's my responsibility to give everything I've got and use my ability to the fullest while praying for his direction. Anything beyond that is useless to think about and is out of my control. I know that if I've truly given my best, then I can have peace no matter what happens in a game, during the season or throughout my career."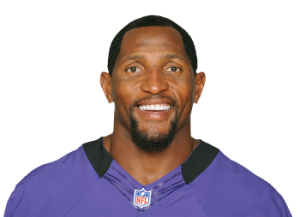 Ray Lewis (linebacker) is a complicated man. He was indicted along with two other men for murder in 2001 following a post-Super Bowl incident in Atlanta (his charges were later dropped) and has fathered six children with four women while remaining unmarried. Lewis has also openly admitted his mistakes and over the past 10 years rehabilitated his image. The legendary linebacker is now largely considered a model citizen within the NFL's occasionally sketchy ranks.
But what makes the future Hall of Famer most interesting is his vocal commitment to the Christian faith. Lewis has been eager to share scriptures in post-game interviews and talk about the difference God has made in his life. Most notably, his conversion was reported in an extensive 2006 Sports Illustrated cover story.
In a recent New York Times article, Lewis told William C. Rhoden how his past mistakes provide a unique mentoring opportunity for his younger teammates.
"I tell them, trust me, don't ever take my path," Lewis said. "Don't ever do it the way I did it, because everyone won't make it. You got to be willing to walk in a storm. That's what I tell people all the time. If there's something in your life that you know needs changing, make sure you change it before God's got to change it. Because if God's got to change it, you ain't going to like it."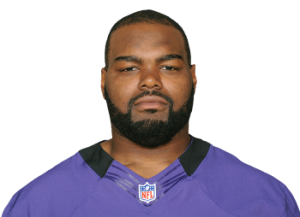 Offensive linemen aren't usually household names. But then, most offensive linemen don't have their story told in a blockbuster film. Such is the case with Michael Oher (tackle) who was the inspiration for the 2009 movie The Blind Side that starred Sandra Bullock who won an Oscar for her portrayal as Oher's adoptive mother Leigh Ann Tuohy.
While the film made several enhancements to the true story, one thing was very much real—the influence that Oher's Christian faith had on his incredible journey to Ole Miss and eventually the NFL. In an interview with CBN, he reiterated that important fact.
"(I was) always praying, praying a lot and, having faith in God and knowing that without Him, none of this would be possible," Oher said. "A lot of other people get credit for this and that, but without Him it wouldn't be possible."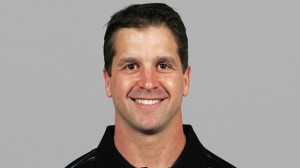 John Harbaugh (head coach) might be the older and less volatile of the Harbaugh brothers, but his passion for the game should never be questioned. Raised in a devout Catholic home, Harbaugh has relied on his faith through his NFL coaching career.
He admits, however, that his relationship with God hasn't always been a two-way endeavor.
"I used to pray for other reasons, and every now and then, I'd pray for a turnover," Harbaugh once told the Catholic Review. "But more than anything else, I want God to stay close to me so I don't get caught up in myself and basically embarrass myself. That's selfish behavior."

SAN FRANCISCO 49ers
David Akers (ki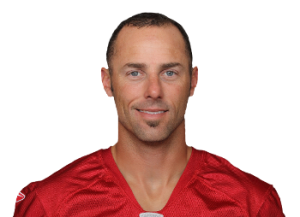 cker) almost gave up on his dream of playing in the NFL. Three teams signed and released him in three consecutive years before the Eagles gave Akers a shot to play for Berlin in the now-defunct NFL Europe. He wasn't crazy about the idea, but with his wife's encouragement, Akers made the trek overseas. It turned out to be a great decision and led to a 12-year stint in Philadelphia.
Akers has spent the last two years in San Francisco and his recent trials have included his daughter Halley's life-threatening illness and late-season kicking struggles. Both issues were a reminder to always keep things in perspective.
"I don't want my legacy to be that I was great at making long field goals or filling up the stat sheet," Akers wrote in a piece for FCA Magazine. "I'd rather be known as a great husband and father, a good friend and teammate, a servant and someone who could be counted upon. I love my Heavenly Father and, like Romans 8:28 says, I have a purpose in this life—to give glory to God in all things."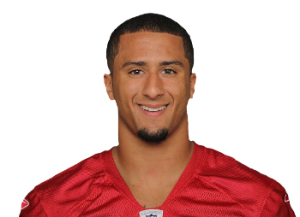 For the better part of his first season and a half, Colin Kaepernick (quarterback) was a little known commodity in San Francisco. He had shown flashes of greatness running the wildcat, but it wasn't until Jim Harbaugh gave him his first start on November 19th that people started to see what the second-year player could do.
Since then, Kaepernick has methodically led the 49ers to its first Super Bowl appearance in 18 years thanks to his accurate arm and dangerous legs. One of his brightest moments came in the divisional game against Green Bay where he set the NFL quarterback rushing record with 181 yards.
Kaepernick has become almost as well known for his heavily tattooed body, which includes a number of inspirational sayings and biblical references. And while some have criticized his appearance as unbecoming to an NFL quarterback, a second look reveals a highly spiritual young man who has not shied away from publicly sharing his faith.
Last January, Kaepernick talked to a group at Summit Christian Church in Sparks, Nevada, and explained the inspiration for many of his tattoos.
"I've been very blessed to have the talent to play the game that I do and be successful at it," Kaepernick said to a group at Summit Christian Church in Sparks, Nev., last January. "I think God guides me through every day and helps me take the right steps and has helped me to get to where I'm at. I am thankful to be able to wake up that morning and go out there and try to glorify the Lord with what I do on the field."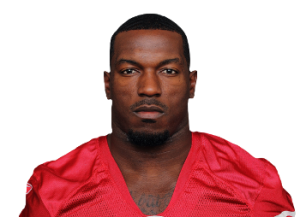 Patrick Willis (linebacker) knows a little something about hard times. He grew up in the impoverished town of Bruceton, Tenn., where he lived in a doublewide trailer with an abusive, alcoholic father. Willis was working in the cotton fields by the age of 10 and left home at 17 with his two younger siblings for whom he claimed responsibility.
After a successful career at Ole Miss, Willis awaited his professional fate in the 2007 NFL Draft. He had come through so much already, he knew where to turn for comfort and assurance. In an interview with CBN, Willis recalled his conversation with God the day before the 49ers selected him in the first round.
"Lord, you know I don't know where I'm going to go," the six-time All-Pro linebacker prayed. "I've done everything I could possibly do to put myself in the best situation. Wherever you bless me to go, that's where I'm going to play the best football I can possibly play. Whatever happens on this day, its your will."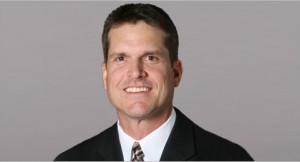 Jim Harbaugh (head coach) has been both lauded and ridiculed for his fiery sideline (and occasional post-game) antics. Detroit Lions head coach Jim Schwartz certainly has an interesting opinion of Harbaugh's game day etiquette.
But what most people don't know is that Harbaugh is also passionate about his faith. Like his older brother, Harbaugh was raised Catholic and remains devout in his prayer time and church attendance. But that devotion has also led him on a path of service that includes an annual mission trip to Peru.
"The doors that God will open for you by the people you meet or by the circumstances you're in (allow) your character to be shaped and your spirit to grow," Harbaugh told the Catholic News Agency. "Those kinds of doors are opened for (me) here."