When Ryan Hall travels to London this summer, he'll be making his second appearance at the Olympic Games. This time, however, he'll be doing so with four valuable years of experience as a rising star within the long distance running community. It might be hard to believe, but Hall, who utilizes endurance while competing in the marathon, almost gave up on his Olympic dream. But instead, he discovered a renewed sense of purpose and relied on his faith in God to push him through the hard times.
In this Inspiring Athletes conversation, Hall talks about the characteristics of the Olympic athlete, how an experience as a teenager changed his life and what he hopes to accomplish from his growing platform: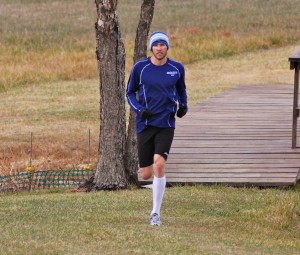 Chad Bonham: What are some common characteristics shared by Olympic athletes?
Ryan Hall: I think there are some common threads among Olympians like determination, hard work, talent, supportive people, etc., and then there are some qualities that are unique to the individual. What I have since learned on my journey is that it has taken an incredible amount of resilience. I have had to get back up after falling down over and over and over again in my career. There have been many more challenging races and disappointments than successes. I have found that it's not the ability to never fail that makes an Olympian but the ability to get back up. I have found the ability to get back up comes from staying close to God and seeing myself as He sees me. I have clung to the verse that says, "Though a righteous man falls seven times he rises again." God always has given me the grace and strength to get back up after I have fallen. I have found I He has given me everything I need to accomplish what He has created me to be and do.
Bonham: When did you start to understand what was going to be required of you in order to attain that level of achievement?
Hall: I knew from the first day I started running that is was going to require everything I had inside myself to accomplish the mission God has given me for my running, but that was an intimidating thought for me. I was more excited by the thought than intimidated because I have always believed that God has given me all the strength I need to accomplish the mission He has given me.  Its not my job to accomplish great things, its my job to stay close to God and to simply be all that He has created me to be. If I do this then the results will be exactly what they are suppose to be and I will accomplish God's mission for my life.
Bonham: What gave you the strength to fight through any temptations to give up?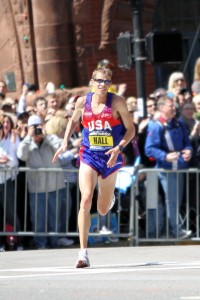 Hall: Having the vision at the beginning of my journey when I was just 14 years old has enabled me to not give up. I knew from day one, because God told me this, that I was going to one day run with the best runners in the world and I would be given this gift to help other people. Today, I am finally starting to walk in fulfillment of this dream but it wasn't easy getting here. There were a lot of times along the way that I felt like quitting but I knew I hadn't yet accomplished what God told me I was going to do so I had to keep going. God also surrounded me with tons of supportive family and friends that have encouraged me through the many hard times.
Bonham: What has been the most difficult circumstance you've had to overcome during your journey as an elite international competitor?
Hall: During my sophomore year at Stanford I dropped out of school for the winter quarter. I was really struggling with everything at the time. I was struggling with my grades, with adjusting to college life, and with running. I felt like a failure in almost every way. I was struggling with my identity and how I saw myself. Because I viewed myself based on my results I was really depressed because I was failing. When I went home I had to figure out who I was and how God saw me. I had to breakaway from the performance based mentality.
Bonham: How do you hope that your life and the public example you've shown inspires athletes, young people and sports fans?
Hall: I hope that my story leads people into an experience with Jesus. I would hope that I inspire people to look to the Heavens for strength and to enter into a relationship with the one who has infinite power and love and who created us to be loved by and love Him.
Read more about the upcoming 2012 Summer Olympics in the July issue of Charisma Magazine.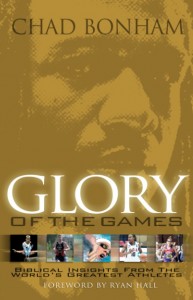 And check out Chad Bonham's latest book Glory of the Games that features 18 past and present Olympians such as Kevin Durant, Shannon Miller, Tamika Catchings, Josh Davis, Ryan Hall and Dave Johnson discussing various biblical principles that have helped them succeed as elite international athletes.