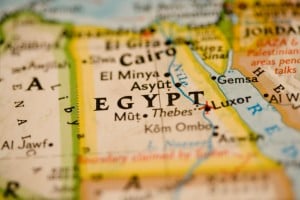 It's difficult to believe.
The United States government is poised to give Egypt – and the radical Muslim Brotherhood – 20 of our top fighter jets. The cost: more than $200 million in U.S. taxpayer funds. That's right, we're using our tax dollars to provide F-16's, our most sophisticated warplane, to a Sharia dictatorship.
Unbelievable. The fact is putting these top-of-the-line fighter jets in the hands of the Muslim Brotherhood is not only a mistake, but puts Israel, our most important ally in the region, in grave danger. The Muslim Brotherhood wants to wipe Israel off of the map. In just recent weeks, the Muslim Brotherhood sharply criticized Israel, which it does not recognize.
And it issued another warning for Israel: "jihad is obligatory" for Muslims – that from Mohammed Badie, head of the Muslim Brotherhood. Equally troubling, the Egyptian government also backs Hamas, which seeks the destruction of Israel.
It's time to take action. We've launched a national petition – demanding that President Obama and Congress suspend all aid to Egypt and the Muslim Brotherhood. All support must be cut off until Congress can certify that such aid supports U.S. national security and the security of the Israeli people. Add your name to our Petition to Stop Funding Egypt & Defend Israel.
Keep U.S. warplanes out of the hands of this Sharia dictatorship.