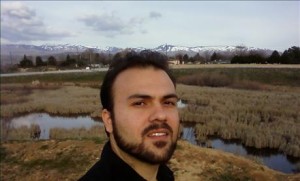 Last Friday's standing-room only hearing before the Tom Lantos Human Rights Commission was among the most dramatic I've witnessed. There was outrage – outrage not just from me as I declared the State Department "AWOL" in our quest to free an American Pastor, Saeed Abedini — a U.S. citizen — captured by Iran's Revolutionary Guard and now held hostage in Iran's most brutal prison – but also from the members of the Human Rights Commission.
In his passionately-delivered remarks, Congressman Trent Franks noted that the Obama State Department had issued dozens and dozens of press releases since Pastor Saeed's arrest and conviction, yet not one called for Pastor Saeed's release. To the State Department, posting about "Spring Break for Smart Travelers" was apparently more important than the fate of an American citizen being beaten and abused in an Iranian jail.
But there wasn't just outrage at that hearing – tears flowed as well. Unlike many Christians who are persecuted and abused in Iran, Pastor Saeed has an American family here at home, living in Idaho. On Friday, his courageous wife, Naghmeh, became his voice before the Commission.
Pastor Saeed is, truly, in chains for the Gospel of Jesus Christ. . . .
You can read the rest of this article which is cross-posted here at FOXNews.com