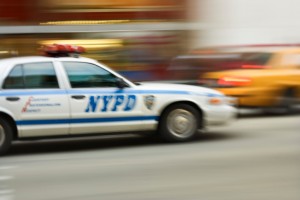 There is simply no basis in fact for the Department of Justice to review the lawful surveillance techniques used by the New York City Police Department (NYPD) since the devastating attacks of 9/11. These surveillance techniques have thwarted 14 known terrorist attacks in New York City.
Last week, Attorney General Holder called the NYPD counterterrorism efforts "disturbing"and told Congress they are under review. What's troubling here is that Holder made serious charges against a program that has been tremendously successful on the basis of newspaper reports he has read.
Newspaper reports? The AG should be able to do better than that. Why not pick up the phone and talk to NYPD Commissioner Ray Kelly if he had a question? No, instead, he impugns the integrity of the NYPD – one of the most accomplished law enforcement entities in the world.
As I told Megyn Kelly on FOX News today, it's unfortunate that the NYPD is now under a microscope because Holder lashed out and attempted to discredit a surveillance program that is constitutional, abides by federal law, and relies on monitoring publicly available information.
http://www.youtube.com/watch?v=iozMMqXnl-M&feature=player_detailpage
What's also important to note is that many Muslim groups have voiced their support of the NYPD surveillance measures. So have top leaders – like New York City Mayor Bloomberg and U.S. Senator Schumer of New York.
We're mobilizing and preparing a legal letter to the Attorney General. Holder must stop the obstructionist tactics that a review and subsequent DOJ investigation of the NYPD program would entail. You can stand with us and add your name to our letter of support for the NYPD.
An opinion editorial in the New York Post today is right on point. As the article correctly asserts: "The misguided souls and professional whiners determined to keep the New York Police Department handcuffed, blind and silent need a refresher course on terrorism."
For starters, consider the 9/11 memorial in NYC, where nearly 3,000 names are carved into the bronze panels.
We must never forget what happened that fateful day. And we must never forget this nation is at war. And the fact is that the war on terrorism can only succeed with the kind of excellent police work and investigative techniques utilized by the NYPD and others.