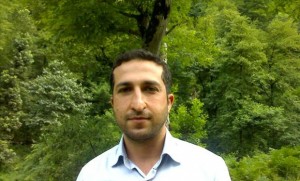 Just hours after posting the latest update concerning the fate of Pastor Youcef Nadarkhani, comes word from our sources in Iran that officials in Iran may have issued an execution order for the Christian pastor, whose been held for more than two years in an Iranian jail cell because of his Christian faith.
We can't confirm whether Pastor Youcef is still alive. What we do know is that the news out of Iran is not encouraging. Here's our news release issued on the latest developments and the most recent information posted by Jordan in this blog update.
It is still unclear at the present time whether Pastor Youcef would have a right of appeal from the execution order. The head of Iran's Judiciary Chief, Ayatollah Sadegh Larijani, must approve publicly held executions, but only a small percentage of executions are carried out in public. Most executions in Iran are conducted in secret.
This disturbing news comes as more than 35,000 Americans have signed on to an ACLJ petition urging members of Congress to support a resolution condemning Iran for its actions and calling for the immediate release of the Christian pastor.
We are continuing to get the word out concerning Pastor Youcef's persecution. Our global social media campaign continues to grow as we generate support for Pastor Youcef. In just the last 24 hours, our Twitter campaign has expanded to include nearly 1,600 individuals who are sending one Tweet a day on behalf of Pastor Nadarkhani. That campaign is now reaching more than 345,000 Twitter accounts in nearly 180 countries and territories. The goal is to reach one million people a day on behalf of Pastor Nadarkhani.
Please keep Pastor Youcef in your prayers.