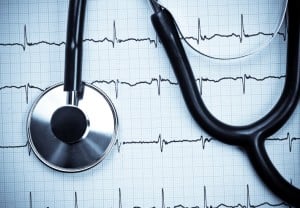 It is a case that is incredibly important. Standing up for crisis pregnancy centers and the pro-life work they do in New York City.
You may recall that last summer, we achieved a significant victory in federal district court when a federal judge declared that a new law put in place violates the free speech of the crisis pregnancy centers saying the law's "over-expansiveness is evident from its very language." The court issued a preliminary injunction, putting the law on hold.
Now, we're back in court – this time a federal appeals court – responding to a brief filed by New York City that's asking the U.S. Court of Appeals for the Second Circuit to overturn the federal district court decision.
The brief we have filed with the Second Circuit is clear: the lower court was correct in its analysis and decision. We are urging the appeals court to uphold that decision.
The fact is that the lower court correctly concluded that this faulty law targets and punishes pro-life advocates. We have argued from the beginning when we filed our federal lawsuit challenging this new law that crisis pregnancy centers enjoy constitutional protections and must never be compelled to adopt and express views about abortion and contraception that they strongly disagree with, as required by this law.
The City ordinance requires crisis pregnancy centers to post signs in the lobbies of their counseling centers, add extensive additional written language to their advertising materials, and to provide oral statements during both "in person" and telephonic conversations regarding the services offered by crisis pregnancy centers. The requirements apply only to crisis pregnancy centers and not to abortion businesses like Planned Parenthood.
Our brief at the Second Circuit argues the law violates the First Amendment right to the freedom of speech and violates the Fourteenth Amendment because it is impermissibly vague.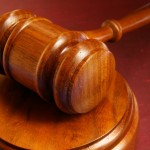 The brief contends the law is flawed in many areas: "The law is subject to strict scrutiny because it significantly burdens and alters Plaintiffs' expression and does not regulate commercial speech or the speech of a regulated profession. LL17 fails strict scrutiny because it is not based upon a compelling record of harm, is not narrowly drawn to the City's stated interests, and is not the least restrictive means of achieving a compelling governmental interest. In addition, LL17 is impermissibly vague because key terms are not sufficiently defined, and the Commissioner has unbridled discretion to subject a facility to LL17's requirements."
Our lawsuit, posted here, contends that the ordinance violates the constitutionally protected rights to freedom of speech, freedom of assembly and association, freedom of the press, and due process of law, guaranteed to Plaintiffs by the First and Fourteenth Amendments to the U.S. Constitution, as well as the New York Constitution.
We represent The Evergreen Association (Expectant Mother Care Pregnancy Centers-EMC Frontline Pregnancy Centers) and Life Center of New York (AAA Pregnancy Problems Center) which operate a total of 13 crisis pregnancy centers across New York City.
There have been encouraging decisions by other courts in this area. Similar ordinances were recently struck down as unconstitutional by federal judges in Baltimore and Montgomery County, Maryland.
We'll keep you posted on what the appeals court concludes in this case. I can assure you that we remain committed to safeguard the constitutional rights of pro-life advocates.