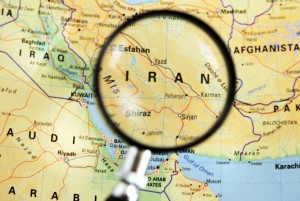 In my previous post, I told you how Iranian President Mahmoud Ahmadinejad has been a concern for many years – a long-standing Holocaust denier who has called Israel a "fake regime" that "must be wiped off the map."
Now, there are new and dangerous threats that simply cannot be ignored – centered around Iran's push to develop nuclear weapons. A nuclear Iran is not just a danger to Israel, it's a significant danger to the United States as well.
Consider this: Ahmadinejad said that Iran would stand up to growing international pressure over its nuclear program and threatened to "respond to attacks." Ahmadinejad is also threatening to manipulate the price of oil – pushing it much, much higher – a move that would affect the entire world.
U.S. Defense Secretary Panetta says Iran is about a year from developing a nuclear weapon and said the U.S. must take whatever action is necessary to stop them, refusing to rule out military action. Israeli Defense Minister Ehud Barak says the world must act quickly to stop Iran from obtaining nuclear weapons. "We are determined to prevent Iran from turning nuclear," he said.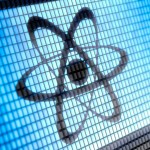 Israel is facing many challenges from Iran as documented in this must read story by Ronen Bergman, a Middle East expert who we've interviewed on our broadcast and haveincluded in our DVD called "The Export: Radical Islam's Map to the End of Democracy." Bergman's story in the New York Times Magazine is an eye-opening look at what may be ahead and raises important questions about whether the U.S. is committed to stopping Iran from developing a nuclear program which, of course, would lead to the development of a nuclear weapon.
Let's not forget that Iran is one of the world's worst offenders of human rights, too. We've been working to keep international pressure on Iran to free Pastor Youcef Nadarkhani, who faces the death penalty. His only crime: his belief in Christianity.
Here's the challenge. Iran must be stopped. It is time for the United States and the United Nations step up and take whatever action is necessary to stop Iran.
Add your name now. Send a message. Iran must be stopped now.