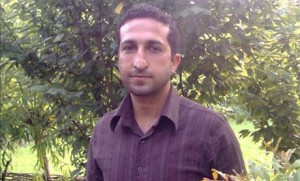 It has been a confusing couple of days. There have been erroneous reports coming out of Iran – and picked up by some media outlets – that Pastor Youcef, the Christian pastor in Iran sentenced to death because of his Christian faith, has been granted a retrial. We have been working to clarify the fact that those reports refer to an old hearing in September and do not reflect the current status of Pastor Youcef.
We have now received confirmation from the Pastor's attorney – there has been no retrial ordered by the Iranian Supreme Court.
Further, the fate of Pastor Youcef, as you may recall, is now in the hands of Iran's Supreme Leader Ayatollah Khamenei. The pastor's attorney now tells us he expects a decision from the Ayatollah within 20 days regarding the fate of Pastor Youcef.
This is a critical time. We are engaging this issue on multiple levels. Our international affiliate, the European Centre for Law and Justice (ECLJ) has sent a letter directly to the U.N. urging direct action to engage Iran to save this Pastor's life. And, we have been working in Congress – generating support to save Pastor Youcef. Nearly 90 members of Congress have now signed on to a bipartisan letter sent to Secretary of State Clinton urging her to engage the U.N. and pressure Iran to free Pastor Youcef.
And now, nearly 170,000 Americans have signed on to our petition urging the release of Pastor Youcef. If you haven't done so already, please add your name now.
And please continue to pray for Pastor Youcef and his family. The fate of this Christian pastor could be determined in the days and weeks ahead. We will keep you posted on new developments and you can always go to our website for additional information.